By definition, crown molding is a classic decorative element. Today, there is a handful of choices among profiles. In other words, you can find plenty of designs to adorn the little angle which connects the wall and ceiling.
But sometimes, choosing traditional crown molding profiles is bringing the best such trims can bring in the room. Considering whether a conventional style will be out of place in a very modern home? Well, consider the following:
As far as style is concerned, a Renaissance crown moulding won't be the right trim in a cottage home.
Since the size of the trim matters, ornate profiles might be wider and thus not suitable to all rooms.
As long as your room has an average height and is not strictly aligned with an architectural style (baroque, Victorian, rustic etc.), you can use any cornice you like. The idea here is to convey the message that a classic white crown molding will look good in any room. And since all profiles are more or less classic, they will all make your house look expensive and architecturally interesting.
Why Crown Molding Installation is a Superb Idea?
No matter which profile you choose, crown moulding installation won't cost much. It's actually one of the most cost-effective interior design solutions for the quick transformation of any room.
You can choose between complex and simple crown molding From a plain symmetrical design to an egg & dart with beads and ropes, there is a plethora of stylish choices.
You also have an option among materials. From wood and plaster to MDF and foam crown molding, you just have to take a pick.
You can combine ceiling moldings with window and door casing, ceiling medallions, wainscoting panels, and a number of trims ranging from chair rails to baseboards. So you can change completely the aesthetic and architectural appeal of a room.
Why Crown Moulding Creates a Huge Visual Interest
When you install crown molding, you actually cover the rough corner where the ceiling and wall meet. The molding comes to fill the gap and add depth. If you can picture a room with a crown molding and a room without it, you will feel the crispy detail such ceiling trims bring.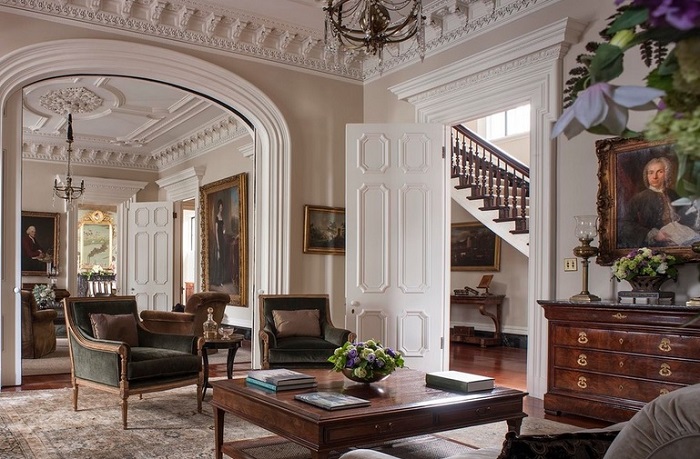 Modern crown molding options would give a new dimension to the room. Given that their size is right to create a balance and thus bring harmony in space, ceiling moldings can make a huge difference to the esthetics of any room.
Common Fears when it comes to Crown Molding Installation
One of the most common fears is that a classic profile in a classic home might make the place too busy. That depends on how much trim you use in the space and whether or not you have paired the crown moulding style with the rest of the trims in regard to their size and design. Take baseboards for example. They stand at the lower part of the wall whereas crown molding stands at the higher section of the wall. These two trims must match in terms of style and size. Their harmonious matching would bring the right scale & proportion. And in turn, it will make the house look expensive and interesting.
Another common fear is that classic crown moulding ideas won't fit in a modern home. Unless you own a strictly minimal house, the ceiling molding will only upscale the aesthetics. It will make the room friendlier and much more elegant.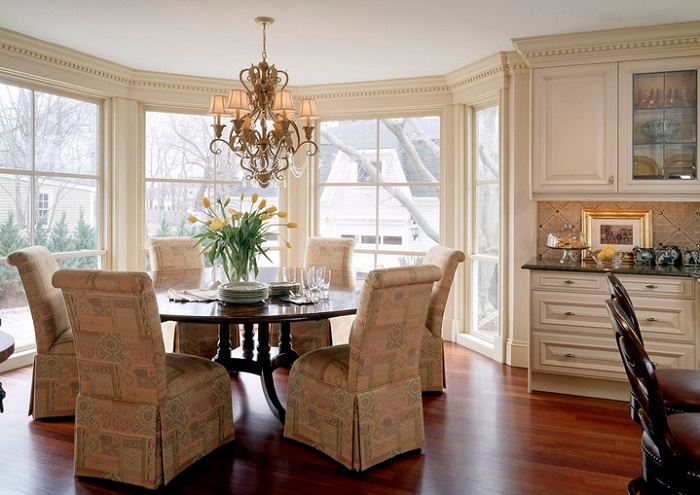 And don't forget that interior trims are often used to create the illusion of structural changes, like bringing a ceiling up or down. That's one more reason why the crown moulding size matters. In a large room with a high ceiling, a wide and ornamental crown molding will make the room cozier. In average size rooms with normal ceiling heights, a slim but traditional molding will provide an elegant line that will separate the wall from the ceiling and make the transition from one surface to the next very smooth.
A Small Secret for Higher Crown Molding Effects
Remember that cove crown molding and lighting go hand in hand. The transition from the wall to the ceiling won't only be smooth but also interesting. This small detail will provide the necessary dramatic effect and thus pinpoint the elegance of the ceiling trim. It's the ultimate finishing touch that would bring the elegance of traditional interior design and pair perfectly with contemporary styles. And that's the best one can achieve when it comes to interior decorative ideas.