Most of us use a range of items and products in order to make ourselves more beautiful. These products include make-up, hair products and styling, jewelry and other fashion accessories. There's nothing wrong with wanting to look your best; it makes us feel more confident about ourselves, and this is reflected in our social lives, when we're at work and even on dates.
For those of us who like to put a great deal of effort into looking our best, we're probably, in some way or another, trying to make our skin look nicely bronzed. We've been doing it for decades, and for some, the whole purpose of a summer holiday in a hot country is to lay on the beach all day to look as brown as possible.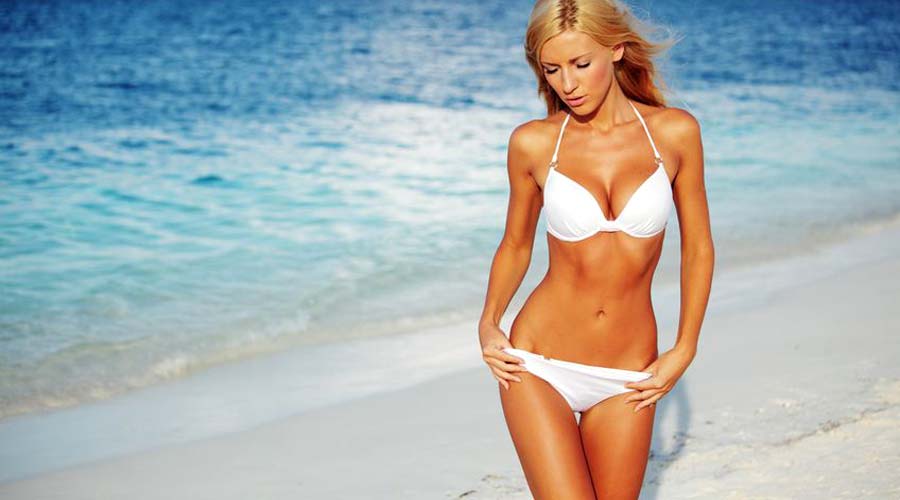 A tanned look can be achieved much easier and quicker however, by using products such as fake tan and spray tan machines. Not only is this quicker, it's also less risky with regards to your health.
No Harmful UV Rays
You're probably aware that the UV rays emitted from the sun can be dangerous for our health. Sometimes it's visible; most of us have been burnt bright red by the sun at some point in our lives and it's a pretty painful experience – not to mention it's hardly the desired look that we want.
What's come to light more recently, another thing you're probably aware of, is that UV rays can cause skin cancer, which is of course, a very serious and potentially life-threatening illness. Despite this knowledge, many people still choose to sit in the sun all day choosing to ignore the health risks in favour in getting nice bronzed.
However, spray tan machines give you a tan that looks authentic that doesn't require you to expose yourself to harmful UV rays whatsoever.
Fake Tans Have Vastly Improved
People used to be afraid of fake tans because of that familiar orange colour we all used to see. Not the colour we want, especially seen as the idea is that nobody knows your tan is fake.
Another negative experience synonymous with fake tans is that it's relatively easy to leave white blotches all over your body. When that happens, everybody knows your tan isn't genuine.
However, it's much easier to avoid these blotches with the aid of a machine.
Don't be Afraid of Fake
Just because it's fake, it doesn't mean it doesn't look great. 'Fake' products have been around for quite some time now and people are certainly past making negative judgements about people who use them. Eyelashes, hair extensions, nails and an abundance of other fake beauty products are on the market. Given that fake tan looks great and pose no risks to your health, there's no reason not to go for it.