No organization or any factory is existing without having its main and essential products/types of machinery. To make it comfortably convenient, there are wholesalers and other companies which provide if not complete then some of the primary products required. When it comes to the products or types of machinery used in factories and other transporting or moving industries, there are no types of machinery which can work without their all parts, especially when it comes to big bulky, heavy duty machines like conveyors. Here enters Fluent Conveyors LLC in the discussion, not only providing the whole types of machinery but also its parts too. What Fluent is recognizable is the best quality of conveyors they provide.
Conveyors can be easily seen functioning in factories, shipyards, airports, package plants, retail stores, etc. to move objects from one point to the other. They are more likely to eliminate or minimize human labor and maximize work output. It makes it easy and convenient for other labors to put their efforts on other important tasks as they then don't need to worry about moving the objects. Conveyors are especially useful in applications involving the transportation of the products. Fluent Conveyors LLC have been in industry since a long time in Denver, Colorado, maintaining its reputable name in its business market which has extended in the market of other regions including Canada and Mexico dealing in engineering and manufacturing of many different types of conveyors such as roller chain belt, conveyors, slide bed conveyors, drag chain belt conveyors, package handling conveyors and trough idler conveyors.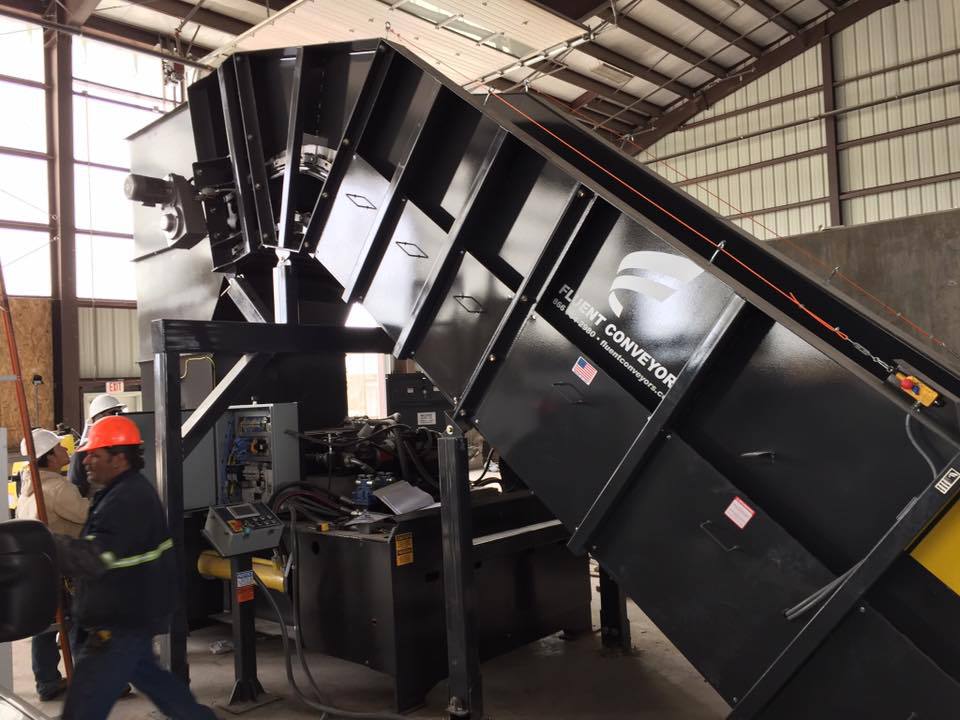 Every factory has gained a particular position and made its image in the field/industry they master in. Fluent is well-known for the manufacturing of innovative designs using direct and simple engineering techniques. Linked and worked within the industry for quite a time, Fluent has focused on ISO processes for technology and design and offers its customers customized innovative products. Since it is a big name itself within its competitors, Fluent is associated and trusted by the names like Unilever, Ben and Jerry's. Breyers, Proctor and Gamble, FedEx and Anheuser-Busch.
Not only providing a good quality of conveyors, but Fluent also offers recycling equipment service followed by their core offerings of sorting system, replacement parts, dealer channel, and replacement belts. Founded by a group of engineers and salesman who wanted to prove that conveyors and the processes surrounding conveyor engineer, manufacturing and sales could be better than current standards. Of course with great minds, great efforts, great employees, hard work and innovative minds, Fluent has continued to quicken its growth with not ignoring the site of the end customer. It's each new design and innovation meets or exceeds current standards, helping the company work harder and passionately towards its mission. Fluent conveyors is not only a conveyor manufacturing company but also a technology and design company. Fluent keeps strong values towards trust, accountability, professionalism, respect, commitment to hard work, deliver powerful tools to their network and be great listeners towards their client providing them a better quality of products required.
In the industrial and manufacturing market, Fluent has made its reputation of such kind which can measure by the fact that it is the leading company in the market leaving no room for disappointments and doubts, providing the best quality of conveyors that could be used for a couple of years without giving a thought of re-purchasing or complaining against it.