Digital marketers are placing increasing emphasis on grooming their "soft skills" with each passing year.The fact is evident as organizations in the digital marketing industry around the globe can be seen hunting exclusive talent that fits well with their culture and needs. Today digital and creative agencies are done with hiring talent with a specific skill set, but are more actively looking to acquire personnel that come as a complete package possessing exceptional motivation and team playing ability.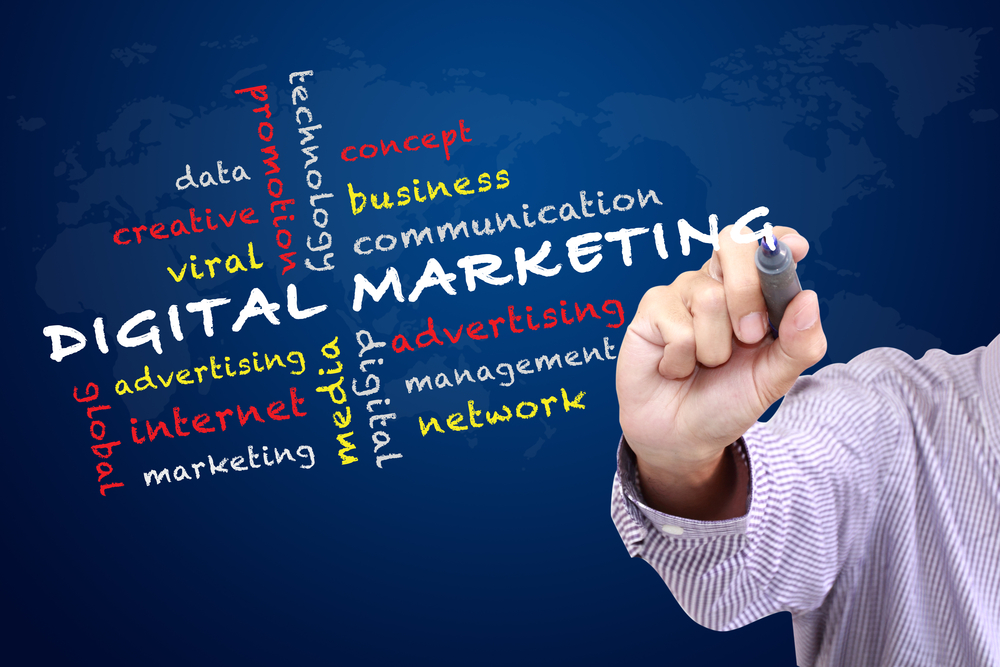 In a corporate world filled with digital marketing chaos, there are some qualities required in marketing professionals that separates them from the rest in the business and allows them to gain a competitive edge over their rivals.
The ability to adapt
The digital industry is fast faced and constantly evolving with no time to accurate predict the next shift in the trends and consumer preferences. It's all about getting prepared for the switch in jobs and upcoming practices. The key is to accept the change and be flexible accordingly. Take the role of SEO for instance, which has changed considerably over the past few years. Initially taken as a technical work only, but now the job description has engulfed content creation and relationship building activities too. Top digital marketers are well-aware of the fact and are adaptable to such industry changes and requirements. The point is to not only acknowledge the dominant changes and demands, but also be able to thrive on those and make a name for yourself in the business.
Even the most experienced and best SEO companies are vigilant and open to change if they are to stay abreast of the industry keeping their competitive edge intact. Consider the example of Google, if it employs a new algorithm that encourages longer content, then business worldwide should be familiar with this latest update and act in accord for their content strategy.
The never-ending thirst to learn
One of the most powerful drive for the success of any digital marketer's career is his/her crave for continuous learning. Experienced marketers realize there is no shortcut to staying ahead of latest tools, features, and digital marketing trends but to keep rolling in a constant learning process.The key is to recognize your strengths and area of expertise and get going with new and creative workarounds.
Companies prefer professionals who are self-motivated and are highly excited to master their exclusive niche in the digital marketing realm.
An inclination to acquire
Even the thought of opting a career in digital marketing is somewhat curious for most in the business.In this industry the curiosity is all about daring to try new concepts and strategies along with the instinctive drive to see if they do well. One of the most interesting things about the digital marketing business is it provides chances to do both.
A digital marketer with inbred curiosity acquires all the relevant skills to locate potential opportunities, solve problems and display initiatives in risk-taking.Employers love professionals who are risk-takers and have a proven track record of showing unique projects handled with out-of-the-box tactics and ideas.
It's all about 'team play'
Highly experienced marketers are well-aware of different fields in digital marketing but acquire an in-depth understanding and practical knowhow of a specific area.It is a fact that in order to grab expertise in a single area, you need a team to help in grooming your concepts and implement the campaign strategies.No digital marketing specialist works as a one man army. Consider the following example:
A professional content writer may ask an SEO expert on how to elevate the rank, while the SEO expert may enquire the content marketer on availing inbound opportunities on different websites.
The point is to become more of a team player rather than a solo gamer.Top companies precisely understand the impact of individualism especially in projects of digital marketing that requires some serious team effort. While people who fail to get along well with the rest of the team expels a wide negative influence by destroying the team confidence, and eventually disturbing the overall productivity of the company.
Attitude rules in the long run
Around 9 out of 10 employees blame the 'attitude' factor as the major contributor in their job or career failure, according to a Forbes study. A great attitude is a powerful weapon that future-proofs your digital marketing career and passion.Either it is a small individual task, a job needing a strict teamwork, or the demands to fabricate new concepts out of nowhere, the attitude plays its part in all. The best understanding of your attitude comes by measuring your productivity especially only a day you're feeling motivated and working on a high-note.
Another top quality of exceptional digital marketers is they keep their attitude and behavior strictly professional and positive no matter what the situation.