All gentlemen, ladies and children prefer to have beautiful sparkling teeth, which are an asset to increase the value of their charming smile. To maintain such teeth, you need to let go of a few bad habits that usually create oral disorders leading to many health issues.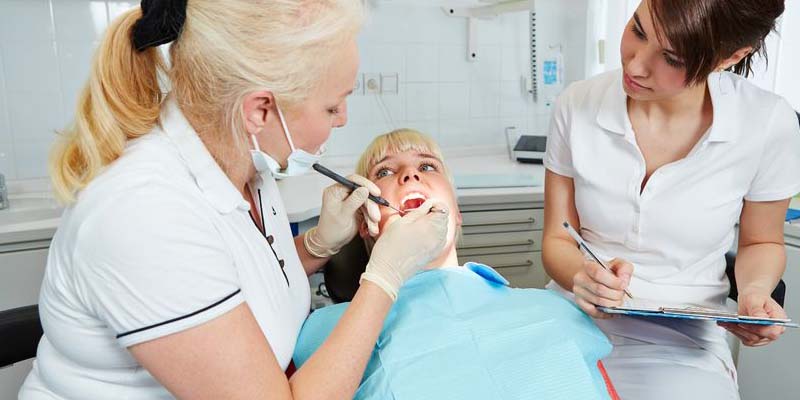 Why people follow the bad habits?
Ignorance: This is one of the main reasons why people suffer from oral health issues. They are unaware of the procedures involved in maintaining good oral health.

Laziness: Hundreds of people have dental issues due to not following the healthy habits needed to take care of their teeth.

Don't like to spend money: This is one of vital reason behind not having dental check ups regularly.

Not following up on a doctor's advice: Not taking medicines prescribed for maintaining oral health or ignoring dentist's advice can spoil your dental health.
Prevention is better than any cure. This thought applies for oral hygiene too. Following bad habits can create a lot of symptoms, which may lead to serious dental issues like tooth decay, swelling of gums, bleeding, loosening of teeth, generating mouth ulcers, rashes in mouth parts, formation of plaque, developing tartar and even oral cancers.
A few common bad habits to be prevented:
Not brushing as required: Laziness leads to many people not brushing their teeth twice a day. Dentist even advice some to brush teeth after every meal. This helps in eliminating food particles stuck in gaps between teeth, which prevents these bacteria and fungus to multiple inside your mouth.

Not doing sufficient flossing: Some neglect flossing because they think it is unimportant. This habit helps removing small particles of food that your brush can't reach.

Aggressive way of cleaning: Many individuals floss and brush quite aggressively and fast. This leads to the harm of the inner mouth tissues, which causes rashes and bleeding. Using a toothbrush with a small head and correctly doing the procedure of cleaning gently will help your oral health.

Usage of tobacco products: Tobacco has a characteristic of leaving behind stains. Smoking is sure to discolor your teeth and cause gum problems. It is better to quit and follow healthy habits like chewing sugarless gums.

To chew or bite inedible things: Hundreds of individuals have the habit of biting their nails or continuously chewing on pencils or pens. They nibble on straws, pen caps and even try to cut hard ice cubes with their teeth. These habits help in loosening the teeth or even permanently damage them.

Eating junk food, soda and candy: Eating lot of chocolates or relishing on junk food is sure to spoil your oral health. Bacteria present in mouth will thrive on the sugar and carbs of the candy remaining in your mouth if it is not properly cleaned.
It will be highly beneficial to follow the advice and tips posted by well-known dentists like Mark C. Marchbanks, D.D.S in popular medical journals and online sites.
Author's Bio: Jackie Conrad is an ardent blogger, and he often writes well-researched blog posts on dentistry. Mark C. Marchbanks, D.D.S has been serving in Arlington, Texas for decades with the professional, friendly, and comfortable dental care. Visit their website to check out customer testimonials and more.