In the modern era one can hardly deny the influence of globalization on individuals. Tattoo making can be one such instance which has been in the current trend throughout the world. Tattoo is a form of art which is done on the dermis layer of your skin by inserting ink. In most of the countries, the tattoo artists make such impressive designs in a particular shop, only after acquiring proper certified course or apprenticeship. Due to the wide ranging popularity of tattoos, the artists have a far-fetched demand. Their domain of work is mostly known as shop, parlor or studio where they usually flourish their business. Generally the demand for an efficient tattoo maker is quite traditional and popular. They can be broadly categorized under commercial, investigational, institutional or mobile domain. The work of a tattoo artist can vary from one industry to another, depending on the specific requirements.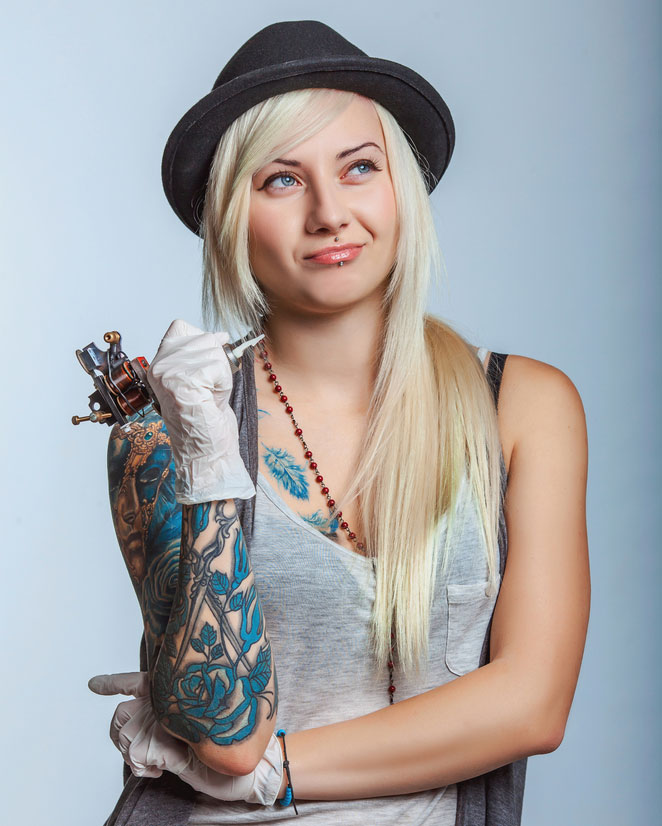 Detailed Description of the Apprenticeship:
---
When a profession deals with human skin, the person has to be adequately experienced and knowledgeable of his work. In order to become a best tattoo artist, one should know not just the techniques, but also the healing process in case one gets infected after doing a tattoo. Only after completing this course, the individual traditionally obtains the title or designation.
Role of a Mentor – The entire course of apprenticeship is supervised by a senior and experienced tattoo artist, who provides their strict guidelines in order to nurture the skill of the apprentices. So a mentor has to be always there behind a tattoo artist.
Basic Criteria – To become an artist the apprentice must be endowed with some basic criteria like his efficiency in drawing. He should be potential enough to research, to blend, to learn more about art form. The suitable course of apprenticeship can further enhance his knowledge regarding the ideas and genres of customizing design.
Two Years Course – This specified apprenticeship for tattoo designing is consisting of 2 consecutive years. During these 2 years they would be artists' gets to learn and apply tattoos devoid of any error. In fact the apprentices mostly get acquainted with the sanitation techniques and safety measures in the very beginning of their course.
Innocence to Experience – Slowly and steadily the apprentices will abridge the path between innocence and experience and become a true artist. He has to be keen enough to learn in the way his mentor instructs him.
Cost for Apprenticeship – The cost for apprenticeship varies from country to country. Many a country charges tens of thousands of dollars. Again if anyone finds it difficult to arrange he can even learn the art of apprenticing by offering free labor at the tattoo shop.
Significant Features of Tattoo Artists:
---
Tattoo artists are not those individuals who are only great in drawing. They made to follow specific rules and regulations to continue their art or else they will rather be known as scratchers. There are some other important features of tattoo makers.
They are expected to maintain their shop as well as work in a hygienic way.
These tattoo artists are able to make original designs for you. Thus you can be unique from the rest.
Any kind of stock images can be created by them on your skin. This flash will stay with you permanently.
Offer pertinent professional skills and safety measures to surpass the client's expectation.
Abide by all essential rules and regulations prescribed in the legislation since they get all registered after pursuing their apprenticeship degree.
Provide supreme confidentiality while dealing with the customer's personal property.
Make different designs through the best possible ways as fast as possible.
If you would like to know more about tattoo artists then go through this link and get more details.