When crafting your ideal interior it is the often the smallest additions that can make the biggest impact. Mirrors in particular are a brilliant way of creating the perfect design for each room of your house; helping to create space, focal points and adding an all-important touch of luxury.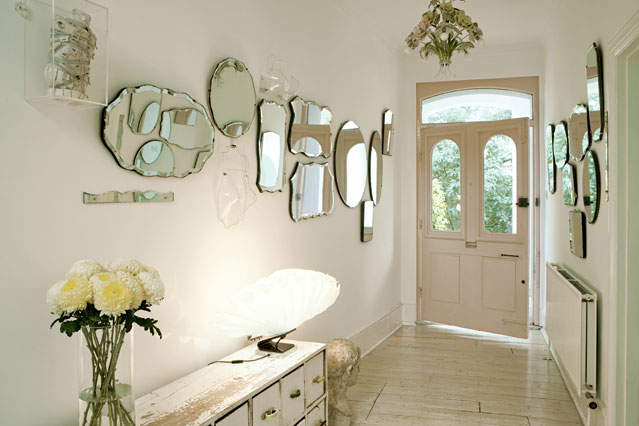 Use high quality mirrors. Investing in good quality mirrors will really help to achieve the right look for your home. More expensive mirrors are often made using thicker, better quality glass and this will be easily apparent once the mirrors are incorporated into your décor.
Mirrors create space. If you have a small room adding a mirror as a focal point will help to create the illusion of space making the room appear bigger than it is.
Using mirrors in unusual spaces. Adding mirrors to different areas of the home can create a unique finish, setting your home apart in the style stakes. For small kitchens mirrored cabinets can dramatically increase the effect of spaciousness as can mirrored wardrobes in a smaller bedroom.
Mix mirrors and lighting. To brighten darker areas and create a dramatic effect mix mirrors with striking light fixtures such as chandeliers. The mirrors will reflect the light making the room appear larger, brighter and more impressive.
Create a focal point. Widely used by interior design experts across the board, mirrors work as the perfect way to draw attention and create a focal point in any room. Particularly effective in rooms with large windows, a well-placed mirror can help to draw focus back inside the room creating a feeling of intimacy and cosiness.
As wall tiles. In central spaces such as kitchens and bathrooms, tiling a section of the wall with mirrors has a number of advantages. Not only will it help to make the space appear larger, it will also act as a focal point and create a unique talking point.
To mask areas. Rooms come in a variety of different shapes and sizes and may not always be ideal for the design you have in mind. However, mirrors can help you to hide undesirable features in a room such as oddly placed windows, indents and alcoves.
Mirrored furniture. Incorporating mirrored furniture into a room is a great way of subtly providing all of the benefits of mirrors as part of your décor.
When decorating your home mirrors give you the scope to be creative with your designs and can enhance, hide or focus attention on certain aspects of a room. For high quality mirrors and glass items, MirrorFit.co.uk offers a range of mirror and glass services and products.