There are a lot of rumors floating around Apple iPhone 6C, less expensive and great features iPhone starting in February 2016, It will feature a 4-inch display, and a fingerprint reader, Apple reportedly plans to introduce iPhone 6c in the month of January 2016, And releasing it in February. More compact than other phones, and the report claims somewhere in the $400-$500 range. Lower price tag compared to it's previous model iPhone 5c's retail price of $549.
According to the website, GforGames, which refers to the Chinese website, Apple continue to work on a 4-inch iPhone and bring it out in February 2016th, According to unnamed Foxconn sources cited by Chinese publication TechWeb,  Instead of using a polycarbonate like iPhone 5C, It  comes with a high-quality metal housing. Apple iPhone 6C  will be available in several bright colors than the previous models of iPhone.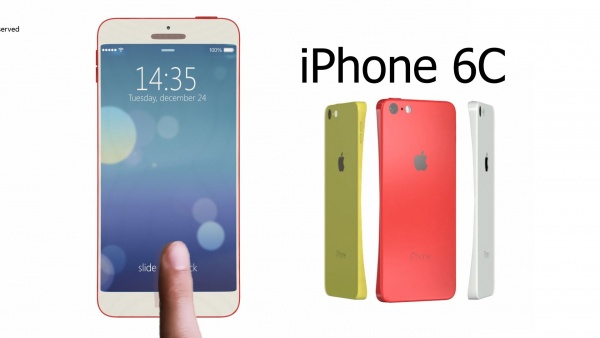 Now a day's Finger reader is the most common feature to the high-end and mid-range Smartphones, Many of the mobile manufacturers plan to equip this feature, It is for security of your personal data in your mobile.
IPhone 6c smaller than the other terminals of the range, with a screen size of 4 inches. Behind, so 3D Touch might not be part of the package. because the company plans to launch this device with low cost, And for its design, According to the KGI Securities analyst, This device will come with a metal shell relatively close to that of the iPhone 6s and iPhone 6s Plus. It should certainly inherit their features and their finishes. The top end of the iPhone 6S now almost certainly a new device, faster chip, however, bear in mind that the color of the handset, And powered by an A8 processor, the iPhone 6 will share some specification with less expensive phone iPhone 6C. Small screen would be much appreciated.
According to the site, macrumors, Apple is working on a device iPhone 6C successor to the iPhone 5C, This device comes with two display's one with 4-inch iPhone alongside the larger 4.7. This device compatible with 802.11ac Wi-Fi, Bluetooth 4.1 and front camera will have face detection with f/2.2 aperture. But the iPhone 6C, a low-cost version of the iPhone 6. Simply put, the designer has mixed the style and materials of the iPhone 5c.