Part of the challenge of running a restaurant means ensuring that diners are comfortable and also that they enjoy the atmosphere and the setting. As well as ensuring that all of your staff are working towards this end, you should also consider the image that your furniture portrays, how comfortable it is, and whether you have created a design that utilises every inch of space to benefit your business and your diners.
Contemporary furniture options not only give the impression of a modern restaurant, but they are typically made from modern materials, are available from reputable and reliable contract furniture companies, and their quality and reliability means that they can last your business for several years before you even have to consider a replacement. There are many styles of furniture, many designs and finishes, and there are multiple options that mean you only buy the furniture that you really want in the style that best suits your requirements. This freedom of choice is what makes contemporary contract furniture such a popular choice with restaurateurs.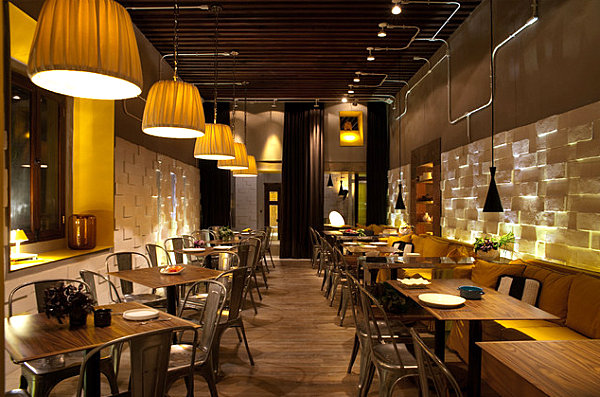 The cost of the furniture that you include in your restaurant is an expenditure, and when you are starting a new business, every pound counts. As such, you shouldn't spend more than is necessary in order to achieve the right look. Use a contract furniture supplier that can provide high quality furniture at competitive prices, and that combines this with a reliable and reputable service. Buying cheap furniture, or using a company with a less than stellar reputation, simply to save a few pounds initially, could be a decision that will ultimately cost you more in the long run.
While a restaurant is judged on the quality of the food, this is only one factor that your clients and reviewers consider. The friendliness of your staff, the location of the premises, and even whether you have ample and suitable parking can all be considered important, and so too can the choice of furniture that you offer to diners and potential clients.
If your customers aren't comfortable, then they won't enjoy their meal, regardless of the quality of the food and drinks that you serve. It is also one of the things that they will report to family, friends, and colleagues. Word of mouth can make or break a local restaurant business, and by ensuring that you provide comfort and convenience, you can help to ensure that you enjoy positive word of mouth marketing from your customers. This, when combined with quality food and drink, friendly staff, and good looking interior, will help to generate the best possible results.
The look of your establishment is also important. Whether your venue is themed, or you simply want it to look great, the choice of furniture is a major part in this. If you have already conducted branding, then try to follow this branding on in the design of your furniture, or use a design that will complement the other elements of your interior design.
Atlas Contract Furniture offers contemporary and classic designs and styles of furniture. Ensure that you get the look of furniture you want, along with the quality you need, to help make your restaurant business a success.