Greece is undoubtedly a country for gourmets. The menu of Mediterranean cuisine impresses with its simplicity, sophistication and taste. You will find there dozens of fish taverns. In fact, taverns in Athens are not restaurants, although many tourists often put an equal sign between them. Unlike restaurant, a tavern represents national Greek cuisine, and sometimes the country's traditions.
What are the most popular dishes? Of course, seafood and fish! Just order a plate of seafood and enjoy it! So, where can you find the best taverns in Athens?
Fisherman's Taverna
This is a traditional Greek tavern situated in Plaka district. At first glance, Fisherman's Taverna is an ordinary establishment with laconic interior, wooden chairs, tables covered with white tablecloths and paintings on the walls. But what a delicious food is there! It offers a wide choice of iconic Greek dishes and, of course, fish and seafood. An octopus on the grill is what you should definitely taste! Shrimps and squids are also very tasty. The choice of fish is huge, and it's really fresh. Fisherman's Taverna features large portions, high-quality food and fast service.
Address: Erotokritou ke Erechtheos 16
Operating Hours: Monday-Sunday 12pm-12.30am
Average bill: 40-50 €/person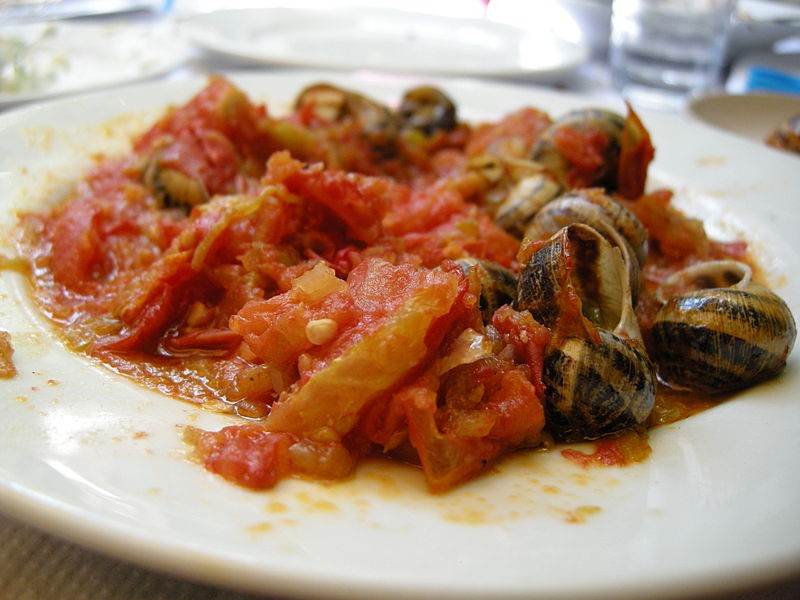 Klimataria
Taverns of Athens are usually small, and sometimes too small. In summer, of course, the number of seats increases because of the outdoor terraces. So, Klimataria is a small and tidy tavern serving dishes of Greek cuisine. The place is not very suitable for a romantic dinner, but you can taste there delicious and cheap snacks. Live music plays in the tavern a few days a week. It's tempting, isn't it? Dishes are prepared as in the old times, according to time-tested recipes. All products are purchased in the central market or delivered by private producers. Therefore, they are the freshest! By the way, stuffed squid is incredibly tasty there!
Address: 2 Theatrou Square
Operating Hours: Monday-Sunday 12pm-2am
Average bill: 25-30 €/person
Istioploikos
When searching for a worthwhile tavern in Athens, sometimes you get lost in conjectures: there are so many of them, but where to go? Well, go to the sea, and you'll find an amazing Istioploikos Tavern situated on the Piraeus seafront. The view from the window is just breathtaking! Externally, the establishment resembles a ship moored in the port, but inside it's a large bar with comfortable tables and soft sofas. The staff of Istioploikos is polite and obliging. The food is relatively cheap there. A plate of seafood will cost you about 18.5 Euros, carpaccio from sea bass pickled in lemon juice and olive oil – 12 Euros. But the main thing is that it's very delicious!
Address: Mikrolimano Coast, Piraeus
Operating Hours: Monday-Saturday 9am-1am, Sunday 9am-12am
Average bill: 20-35 €/person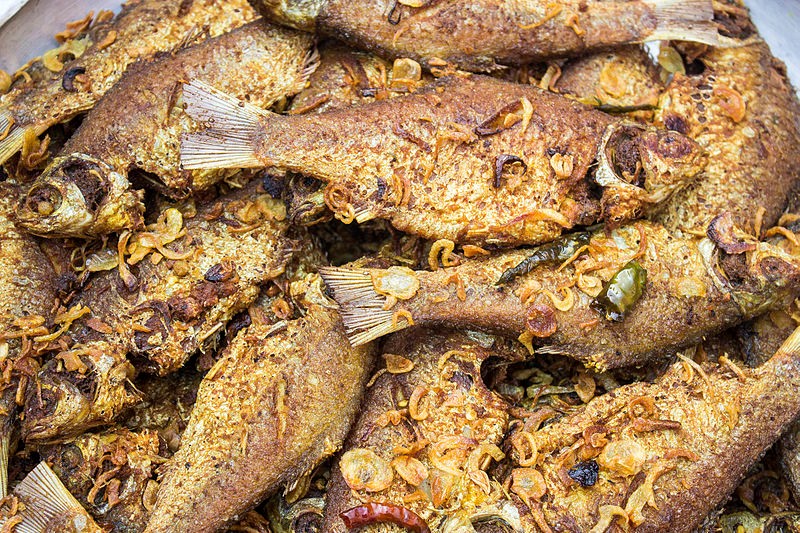 Zefiros
In fact, Zefiros is a restaurant, but if you call it a fish tavern, no one will be offended! The establishment is more than 60 years old, and all these years it has served delicious dishes of traditional Greek cuisine, primarily seafood. The menu of Zefiros is small, however it's composed competently. It offers delicious seafood snacks (fresh anchovies, boiled octopus, fried prawns, stuffed squid, etc.), as well as main dishes (spaghetti with lobster or crayfish, risotto with shrimps, baked sea bass, all kinds of fish on the grill, etc.).
The interior of Zefiros is decorated in warm colors. Its windows are made in the form of portholes, so it's easy to imagine that you are traveling on a yacht.
Address: Akti Koumoundourou 48
Operating Hours: Monday-Sunday 12pm-12.30am
Average bill: 30-55 €/person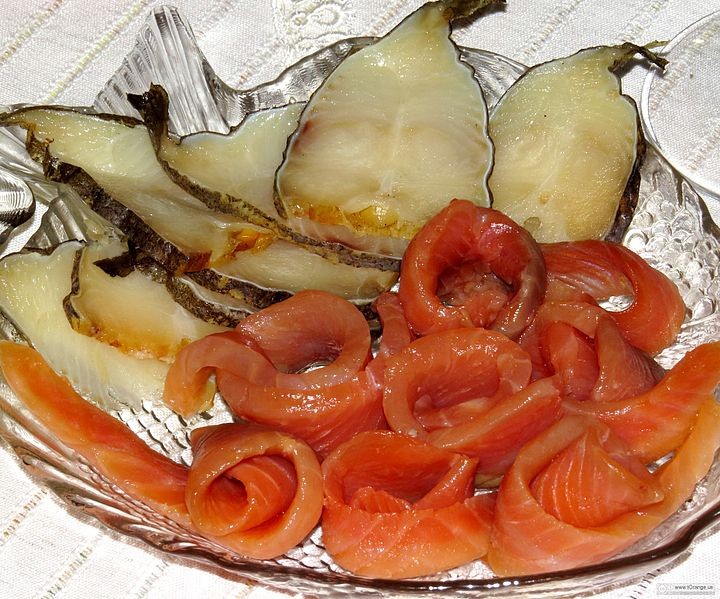 Platanos Taverna
Platanos is a tavern situated under the plane-tree. It's good to sit there in summer in the shade of this tree enjoying Greek dishes. Platanos Taverna is one of the oldest ones in Athens. It was opened in 1932 and since then it has been pleasing the visitors with outstanding cuisine and service. The major trait of Platanos Tavern is that all the dishes are cooked on the grill. Grilled lamb is very popular there. Speaking of seafood, it's recommended to try a roasted squid. If you visit it in summer, your lunch or dinner will be accompanied by traditional and modern live Greek music. Platanos Taverna is especially an excellent spot in case you want to enjoy cheap and good food in a romantic atmosphere.
Address: Diogenous 4
Operating Hours: Monday-Sunday 12pm-1.30am
Average bill: 25-45 €/person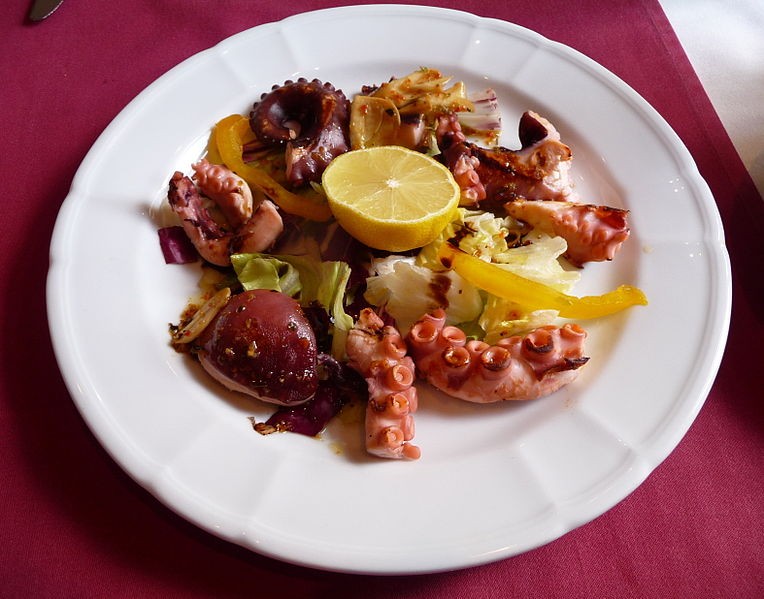 Strofi Tavern
Strofi is a rooftop tavern providing classic seafood, lovely music, romantic setting and spectacular views of Athens. The menu includes a variety of fish, grilled octopuses, shrimps, squids, boiled mussels and a multiple choice of seafood salads with the addition of saffron. Strofi's outdoor terrace will be a nice spot for romantic date or any special event.
Address: Rovertou Galli 25
Operating Hours: Tuesday-Sunday 12pm-1am
Average bill: 30-50 €/person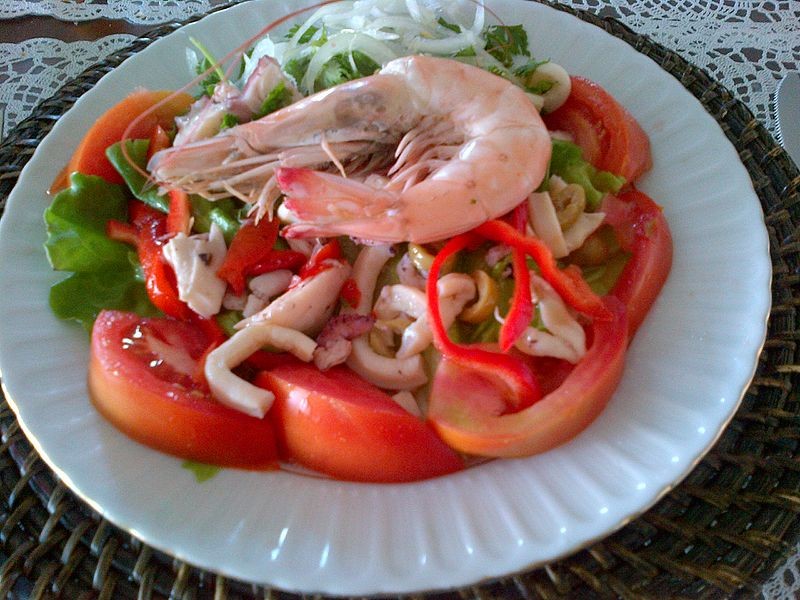 As you can see, Athens is not only a great relaxing destination, but also a real gem for those gourmets who adore seafood. Want to taste incredible fish dishes of Greek cuisine? Then get ready to check out the above-mentioned taverns! Of course, you can rent a car in Athens to reach the desired spot fast and without any inconveniences.