Trade shows are all about marketing. And the best marketing tool is a banner. A well designed, attractive and informative banner can do wonders for your stall in a trade show. In this article we will discuss some basic but extremely important ideas for banner designing so that you can effectively attract crowd at a trade show and make sure that your product gets its due publicity.
Banners are Supposed to be Big, make them Large:
Don't confuse banners with flyers and posters. Banners are supposed to be as big as possible. The idea of a banner is not to provide too much readable text but to provide a readable tagline that defines your service or products. Make sure that your banner covers the entire top front of your stall.
Use bright colors for grabbing the attention of people walking around in a trade show. Your tagline or punch line must be thought provoking but at the same time informative enough to convey a clear idea about your service or products. The two most popular and eye catching colors commonly used for banners are yellow for background and red for foreground text.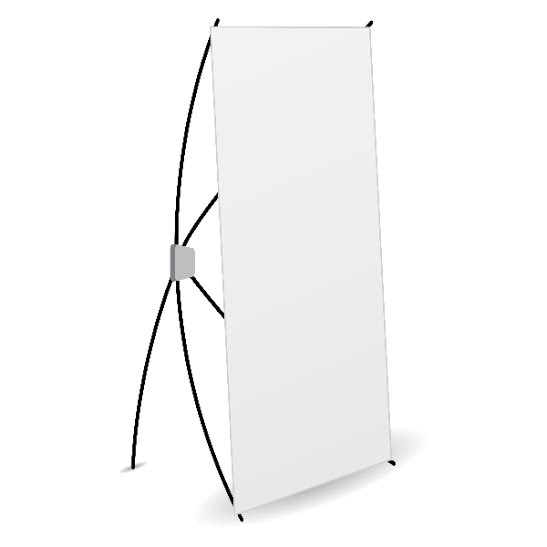 Choose the Material Carefully:
It might prove to be a bit difficult for you to get a single piece of paper or cloth to make a large banner that can cover the entire top-front of your stall. Your primary preference must be to use a single piece of cloth or paper for your banner. But if you can't get one large piece then try to make it happen with as less pieces as possible. Using too many pieces will make your banner fall apart and that can be a real shameful event at a trade show packed with thousands of people. While putting the pieces together, you must also make sure that you minimize the surface area where you are putting the glue as this will prevent bloating.
Retractable banners are extremely popular these days. The primary reason why they are so popular is that they are really easy to setup and consume less time as compared to traditional banners. Another advantage is that they can be used again and again easily as they are easy to store. Traditional banners tend to lose their sheen once they are taken down and stored for a long period of time. But by using retractable banners you can cut down on the cost of marketing.
Shasta Print specializes in helping small businesses grow with top quality printed marketing materials and trade show banners.