In order to make your office space or home more colorful and presentable, you may have decorated it with paintings and craftwork. These art crafts can help you make your surroundings a better place to live. As you are considering decorating your space with paintings, you can also have a look at some of the FRP structures and models.
These FRP structures and models are fancy objects that add a special appearance to your personal or office space. Moreover, these models are attractive and are also easy to carry. For the in-depth knowledge of the FRP products, you need to know design and production of it.
What is FRP?
FRP actually stands for Fiber Reinforced Plastic or in other terms Fiber Reinforced Polymer. This Fiber Reinforced Plastic is a type of composite material which is usually made by a polymer matrix that is reinforced with fibers.
In the general sense these fibers are glass, carbon, basalt or aramid. In some of the rare cases, other fibers like paper, asbestos and wood are used. In the case of polymer, the materials in use are epoxy, phenol formaldehyde resins, vinyl ester, and polyester thermosetting plastic.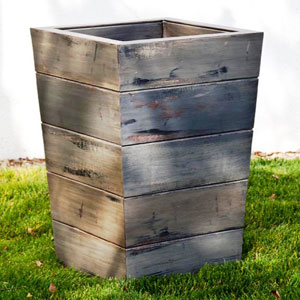 Generally, these types FRPs are used in aerospace, marine and also in the automotive sectors. These FRPs are generally strong and tough, having the capacity to withstand very heavy loads. Hence, these are used in aerospace and automobile sectors.
Most of the Fiber Reinforced Plastics are best suited for designs that demands precision engineering, weight reduction, and definite tolerances. Also, these FRP products are faster, easier and cheaper to manufacturer than the other traditional aluminum and steel products.
More about FRP products
Some of the companies mainly specialize in FRP animal statue that can help you to decorate your personal space like never before. These FRP products are also made from the same material with a little twist. While processing these structures are shaped into animals. These models are made according to the customer or clients' demand.
Also these models can shaped into various sizes and are also extremely light-weight.  If you want to get hold of these structures then you can contact the manufactures for the direct purchase. The types of animals these FRPs are crafted to are tiger, deer, goat, sheep, shark, fish, dinosaur, lion and many more.
On the other hand, you can also get FRP planter for planting all your favorite plants. Here also, you can get hold of the different planters that you actually need.  For the best care and longevity you need to follow certain parameters.
As you already know that FRP models are extremely strong and durable, they can be easily be dropped and put under stress as they will not break. The paint applied is washable without the risk of discoloring or fading. Also, you can use these FRPs with other liquids as it will not get stained. Additionally, they are also resistance to chemicals and acid. The only maintenance that you will need to do is to dust them regularly.