Modern law firms have to survive in a highly competitive environment, and it is BPM software that helps them stay afloat and gain the upper hand.
Today, more than ever before, law offices and legal departments have to serve their customers much faster and more effectively. It is essential for them to increase the level of client satisfaction, working with greater transparency and flexibility. In order to succeed in the constantly changing marketplace, organizations have to transfer claims, data, and documents as quickly and efficiently as possible. For this purpose, companies implement business process management – the software, which helps them automate, monitor, control, and analyze their workflows. BPM for law firms performs these functions for the following groups of users:
Legal advisers and consultants;
Law firms;
Legal institutions and so on.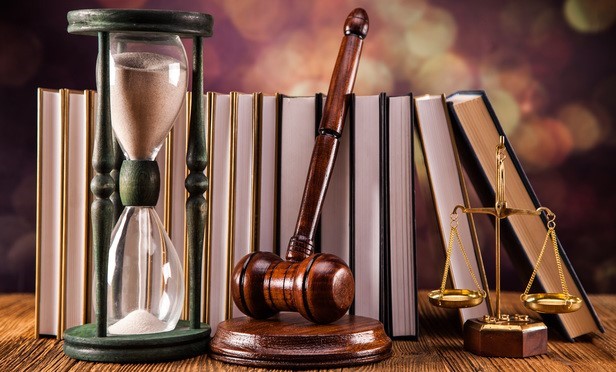 The bpm'online CRM products are the optimal solution for companies working in the legal sphere. This cloud-based software automates people centric processes and ensures efficient sales management. You can read about the key advantages of this product at https://www.bpmonline.com/bpm/law. Organizations, which implemented bpm'online can get the most out of its Enterprise Social Network, obtain a 360-degree overview of their clients, customize the dashboard, and analyze the current database. The system possesses a set of out-of-the-box tools for practice management, financial management, document management, case management, and so on. Learn more about this platform, its architecture, key features, awards, and the methods of its implementation on the system's official website and in other sources.
Benefits of BPM for Law Firms
Bpm'online and other solutions of the kind focus on the client satisfaction, unite legal accounts and customer support, and provide deeper insights into business performance. Along with that, BPM tools contribute to the success of law firms in a number of other ways:
They improve companies' profitability and reduce possible risks.
Such software helps law firms adapt to the constantly changing environment of legal service provision. BPM provides improvement of business processes, helping law firm executives perform their missions much faster, drives growths and better risk management. With customer management software, companies can achieve better results in all aspects of their work, as they get the opportunity to manage their client relations and matters. The platforms of the kind help with systemizing the daily operations of the law firms, which ensures consistent adherence to the organization's objectives and procedures.
BPM for law firms boosts the level of client satisfaction with better service delivery.
Such solutions provide companies' stuff with a number of mobile capabilities. With online BPM, sales reps and client service specialists can review and perform any actions on any mobile device or tablet. They get the opportunity to keep workflows moving, regardless of their business hours. Even when the information is running from one court case to another, with BPM software, your staff will be able to monitor and control it. Nowadays, when people experience sophisticated connectivity in all areas of their life, it is extremely important for law firms to respond to clients' claims and requests as quickly as possible.
BPM law platforms free up companies' staff from administrative missions so they could focus on case management.
Modern law firms have to take into account that the legal landscape is highly competitive. Many new, unconventional organizations with lower fees have emerged and clients have a wide choice of different options. It is difficult for companies to get a break, especially if they do not implement BPM for law firms. Looking for the ways to improve their efficiency, these organizations apply to such solutions with ever increasing frequency. Business process management software automates case management and eliminates all possible inefficiencies. Moreover, it provides law firms with the competitive edge, which lets them increase their customer database and grow the business.
With BPM, law firms can streamline their daily operations and adopt new efficient processes.
Automated workflows have become the key to success in the modern marketplace. Having automated their business processes and implemented digital methods of handling data, law firms' employees get the opportunity to complete more tasks within the same period of time as before. They also can make progress reports with greater accuracy and efficiency. One more advantage of BPM online solutions is that they allow organizations adopt new processes and easily adjust them to their unique needs. The platforms like bpm'online offer law firms the sets of improved processes, which can be customized without any technical support.