Aromatherapy is essentially treatment using scents and it is a holistic trearment that use pleasant-smelling botanical oils known as essential oils. There are different ways we can use essential oils and we can add them when bathing or massaging. We can diffuse it to scent the whole room or we can inhale them directly. Essential oils are often extracted from flowers, plants, seeds, bark, grass and fruit. We can use more than 150 essential oils for aromatherapy and here are some of them: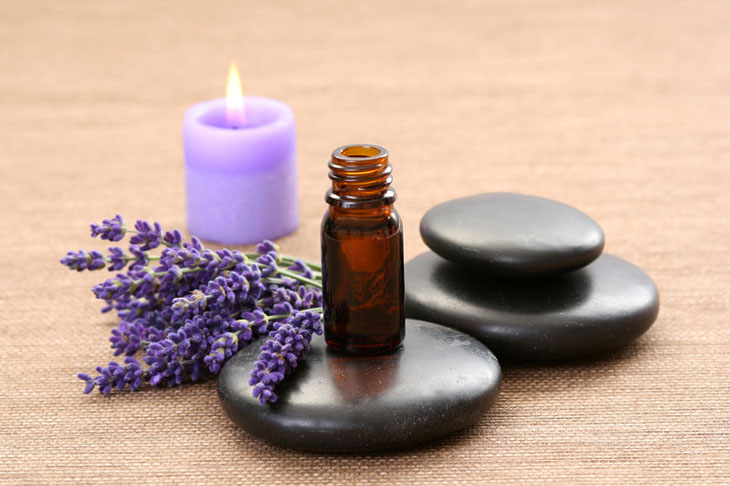 Lavender: Lavender is often considered as a first-aid oil for anti-inflammatory, anti-depressant, immunity boost, antibacterial and antiviral.
Chamomile: Other for tea, chamomile essential oil is beneficial for anti depressant, relaxant, digestion problems, anti allergy and anti inflammatory.
Marjoram: Marjoram essential oils can be used for a variety of purposes, such as anti septic, anti inflammatory and anti spasmodic.
Rosemary: Rosemary isn't only useful for cooking, but also for aromatherapy sessions. We can use its essential oils to improve circulation and relieve pain.
Tea tree: Tea tree oils should be useful for people who are affected with illnesses related to bacterial, yeast and fungal infections.
Cypress: Cypress tree can produce essential oils that are good for astringent, providing antiseptic properties and stimulate circulation.
Peppermint: Peppermint provides essential oils for a variety of purposes, such as stimulant, decongestant and antiseptic. It can also clear sinus and improve digestive performance.
Bergamot: Bergamot essential oils are useful for distressed individuals with its anti depressant effects. Its anti inflammatory benefit could also make people more relaxed.
Eucalyptus: Eucalyptus essential oils are useful for people who are having cold. They are stimulating and can decongest our nasal passages.
Geranium: Geranium essential oils can help us balance body and mind with their anti-inflammatory benefits and anti-fungal effects.
Allspice: Allspice oils can improve moods with their calming effects. People who have digestion issues can use Allspice oils during aromatherapy sessions.
Anise: Anise essential oils are useful to improve conditions of people who have minor discomfort. They can also improve digestion and breathing.
Basil: Basil can be used in aromatherapy sessions to deal with fatigue and depression. They are perfect for busy professional who are distressed at work.
Atlas Cedar: We can use Atlas Cedar essential oils to aid us during meditation sessions. It can also improve mental clarity and eradicate anxiety.
Cinnamon: Cinnamon essential oils are known for their disinfectant effects and they can improve digestion. They can eliminate stress and uplift mood.
Clary sage: Clary sage essential oils could really help people who want to improve mood and eradicate stress. Muscular pain and PMS discomfort could also be eliminated.
Jasmine: Jasmine essential oils are known for their pleasant aroma and they can also eliminate stress and alleviate muscular pain.
Juniper: Juniper essential oils are known for their ability to remove muscular pain, calm distressed mind and eliminate PMS symptoms.
Sandalwood: Sandalwood is known for its aromatic wood and its essential oils can be used for meditative aid. Sandalwood can also alleviate stress and depression.