The families of President and Vice President of America also faced some common financial problems like the general people. Recently, a review of the financial disclosures revealed the fact from the disclosures President Obama and Vice President Biden filed in May.
The disclosures filed by Biden and Obama are reviewed and evaluated by several expert and experienced financial planners who evaluate both their investments and debts. They found several areas that can be improved.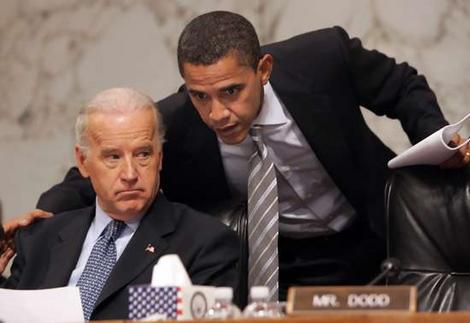 The planners suggested that both Obama and Bidens should pay off or refinanced their high-cost loans especially in the era of low interest rates. The report revealed that Obama has a mortgage with Northern Trust on his residence in Chicago, which was refinanced in 2005 for the last time. The loans accepted an interest of 5.625%. It is assessed that if the loan is refinanced, it could be able to save $600 every month.
On the other hand, although the mortgage rate of Biden is closer to market, he owed more than Obama. He has taken several personal loans that would be ideal if repaid or rolled into a lower cost home equity line. He had have a wide range of loans that include $750,000 mortgage at 4.625%, $32,500 to the Senate Federal Credit Union at 9.9%, $32,500 home-equity line of credit, $32,500 loan with Wilmington Savings at 7.5%.
The financial planner of Tarbox Group in Newport Beach, Mark Wilson stated that it would be better idea for the Biden family to pay off some of the debts, as it is evident that the couple has nine savings and checking accounts in more that six financial institutions. However, critics noted that the deposit amount on the account ranges from $1,000 to $15,000 and most of them earn an annual interest of less than $200.
The experts noticed that the style of investment of the president and vice president are entirely different. The Obama couple has near about $4.7 million investments in cash that are divided in savings and checking accounts, and Treasury notes and bills. They hold $325,000 in stocks. Wilson opined that it would be better for the couple if they own stocks of some small companies, which have some international disclosure. It is revealed that investments of Biden are spread out.
A certified financial planner with Brown & Tedstorm in Denver, Mark Brown stated that the greatest problem of the portfolio of president is that it is almost 92% cash. He opined that although cash investment is the safest way of saving, but it is sure that they would lose the purchasing power to inflation over time.
Brown expressed that the most logical part of the portfolio of the Obama couple is perhaps the savings account they have founded for their daughters. Account of each of their girl is funded with the amount ranges between $100,000 and $200,000. The Biden couple invested in too many sectors that include bank accounts, six small cash value life insurance policies.
Brown stated that if the future of the president seems to be quite secure but the Bidens have to pay many debts to pay and in case, they did not get the pensions they may face lot of troubles in future.