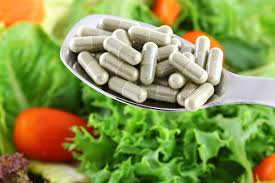 Supplements are used by millions of people all over the globe. As the name suggests, supplements are basically designed to supplement your diet, which means that you should never try to use them as a substitute for the food you eat. There have been many cases in the past where users have ended up with kidney failure and damaged organs because they took supplements in excess. However, not all supplements are good for you. You should be careful to only buy supplements from a reputable manufacturer, so that you can verify the ingredients and are sure that they were made in line with proper quality standards.
Some of the top supplement manufacturers, such as Park Acre, are very particular about maintaining the quality of their supplements. They only use state-of-the-art machines and are also very careful about the raw materials used in the manufacturing process. If you are looking to buy supplements for your bodybuilding regimen, the first thing that you should look at is the manufacturer's information. Here are some tips that will help you find the best supplement manufacturer.
Check Their Website
First of all, you should take a close look at the manufacturer's website and find out whatever you can about the company. Look for details about when the company was formed, their distinguishing factors, the passion behind the company, as well as any other details about the company. Learn about the manufacturer's history, so you know all of the relevant information about the company. If you have any questions about the manufacturer's services, you should definitely ask them using the contact form. Remember, there's no limit to the amount of information that you can request from the company.
Read Customer Reviews
Perhaps the best way to find out whether a dietary supplement is good for you is to check what others have to say about the supplement. Does the company have a successful track record, and are people writing positive reviews about the supplement? There are plenty of sources through which you can get more information about the products and whether they are worth using. People generally discuss various supplements on numerous forums as well, so you can simply post a question about whether or not a particular supplement is worth buying.
Check for Certification and Compliance
All manufacturers that produce supplements are required to have the appropriate certification and compliance certificates, so it is important that you check their website for compliance and certification. Make sure that the company uses good manufacturing processes in the industry and has adequate compliance to produce the supplements.
Inquire about Delivery and After-Sales Services
Companies such as Park Acre offer delivery for their products as well. Before buying any kind of supplements from a manufacturer, check whether their products are available in supermarkets, and whether they offer home delivery as well. A company that has a solid standing in the industry will obviously have an extensive delivery and supply network.