Message blasting, is an effective communication strategy, which will greatly enhance the success of a company. Gone are the days where multiple voice-mails  emails and SMS were needed in order to reach numerous amounts of people. Message blasting will save time, money, and energy required to individually prerecord these messages. In this new communication system, users are required to generate a pre-recorded, single message (voice, email or SMS). Then, by simply clicking send/talk on your phone, computer or mobile, thousands of people can be contacted and notified. This will help to generate sales leads and contacts. This is an extremely beneficial system for even community organizations and large corporations.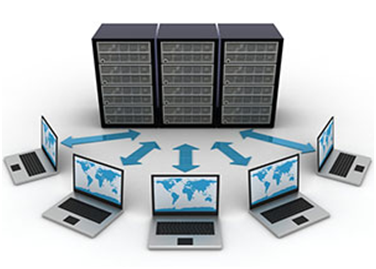 1.      Message blasting is a convenient and expedient way of inviting numerous people to a party or meeting. It is much more effective than email, because people tend to respond immediately to a voice recording than to the written word.
2.      In large businesses, there are different levels of communication dynamics. The larger the group the chances of misunderstandings are higher. Message blasting is effective here because it allows individuals to relay information to large groups of people, in an efficient and timely manner. You must ensure that before sending a blast, you carefully devise your message and recheck it for any ambiguities.
3.      Message blasting is also effective when coordinating with other departments. For businesses, message blasting helps to coordinate communication among groups, which will directly impact business productivity. The advantage of this communication system is that it eliminates any misunderstandings because message blasting keeps a message uniform.
4.      Another advantage is that it is a cost effective way to send messages and it also saves time. All you are required to do is sign up for a membership, upload your list of numbers, select a plan, and then start sending your message blasts. There are a variety of message blasting plans for you to choose. Plans can start for as low as $10 for 200 message blasts, or $500 for 10,000 message blasts. Many service providers feature a playback, resend and storage of unsent or unused messages.
To use message blasting services you only require a computer and telephone to operate. It is best to choose a reliable service provider asit enables businesses to communicate efficiently and on a personal level, with all their contacts. Messages for blasting can be sent via your phone or PC. People respond to a blast, by selecting the pound key or any other button that is prompted by the message. When there is no response to a voice message blast, the system usually leaves a message on the person's answering machine, prompting them to call back. You can also monitor your success rate online. Message Blast providers, also enable you to record multiple message blasts. You can conveniently automate the message blasting process as well. This eliminates the need to login and resend your message manually.
Apart from sending voice messages, you can also send email or SMS blasts. They work in much the same way as voice messages. Most service providers also offer email and SMS blasts. The only difference is that you have to pay attention to your writing style, grammar and spelling before you send out a message. Your tone of voice in your writing must be active and direct, for people to respond.
Message blasting is a successful business strategy for contacting multiple people at the same time. It saves time needed to generate and send individual messages. It also saves money and resources, not to mention energy. Ultimately, message blasting has a positive impact on business productivity.
Author Bio
Idania, a marketing expert strongly believes in the importance of message blasting and recommends its use for all types of businesses. From her perspective it is best to hire a professional and experienced message blasting service provider.