If you're in the market to pick up a shipment of RSJs or steel beams, there are technically two ways you can go about it. On one hand, you could shop with a specialist supplier that sells nothing but these exact products, or you could go to a general wholesaler that deals with a bit of everything. On the surface you'd be forgiven for thinking that there really isn't a great deal of difference between the two – both sell the beams needed and both can be approached with ease online, so why should it matter which you do business with?
Well, the simple answer is that while the outcome might technically be similar whichever way you go, shopping exclusively with dedicated steel beam suppliers represents a safer, more rewarding choice on the whole for anyone looking to place an order.
Consider the following examples as to why it's better to buy from specialists:
Product Quality
First of all, it's only when a supplier specialises in one specific product exclusively that they are able to guarantee the most flawless quality on the market as a whole. By contrast, when a supplier offers hundreds, maybe even thousands of products across an eclectic and seemingly endless range, it's hardly realistic to expect them to be able to vouch for the quality of every single product across the board. By selling steel beams and only steel beams, the specialist providers behind them can give every last item their own expert seal of approval and guarantee sublime quality for the buyers.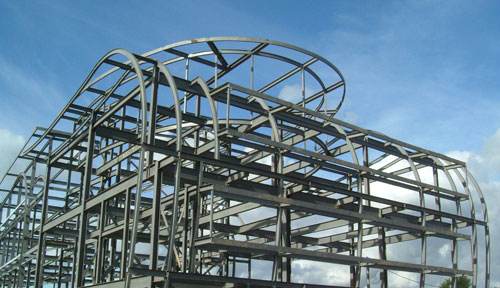 Larger Range
Something else to consider is the way in which shopping with a dedicated steel beam specialist will allow the buyer to choose from the largest range of beams and RSJs on the market. As these are the sellers that focus only on these kinds of products, their entire range will be made up of the widest variety of beams and joists of every imaginable specification across the board. Where general building wholesalers may offer a few basic options that will most likely need modification before use, specialist suppliers have products to suit all needs.
Fast Shipment
More often than not, to order from a standard supplier means to place an order which is then placed once again by the seller in order for the required items to be picked and shipped. This can of course result in delays, but when you buy directly from those who specialise in beams and RSJs only, there's a good chance they'll already be sitting on enormous stockpiles of everything that's needed in order to ensure immediate shipments the very moment the order is placed. On the whole therefore, the reliability and convenience of the specialist steel beam supplier is simply on another level to that of the general building supplies wholesaler.
Lower Prices
When a supplier specialises in one single product and generally deals in this one product in vast quantities, it's inevitable that they're going to be able to offer the lowest prices as an added bonus. Whether it's a case of scoring exclusive deals with the country's leading manufacturers or producing their own beams in bulk to ensure the lowest possible prices, dedicated sellers will always offer significantly better deals then general mainstream wholesalers. What's more, chances are they'll back their prices with a 100% guarantee of the market's best deals for total peace of mind.
Superior Consultancy
It's always better to buy these kinds of products from a supplier that you know will be able to answer your questions and address your concerns should you ever need a consultation or any kind of aftercare. In the case of those that specialise in industrial steel beams and RSJs only, it's pretty safe to say that there won't be a thing they do not know about the subject in general. By contrast, those that just happen to sell RSJs alongside their other wares may be in no real position to offer the kind of impartial expert advice you may find yourself in need of.
Long-Term Partnerships
Last but not least, for those working in construction environments where these kinds of products are likely to be needed both in bulk and on an on-going basis, it can be of huge benefit to do business with specialists which may be willing to pen exclusive supply deals over the long-term. Once you've found a supplier that ticks all of the right boxes, there's no harm in asking for a little deal-sweetener in order to ensure you keep your business with them and them alone.