CRM-system is one of the modern systems, which provides automation of customer service by saving their data and history of cooperation. It also increases sales volumes, and optimizes various business processes. The whole essence of the CRM system is that sales managers have an opportunity to define and identify potential or actual customer in a short period of time.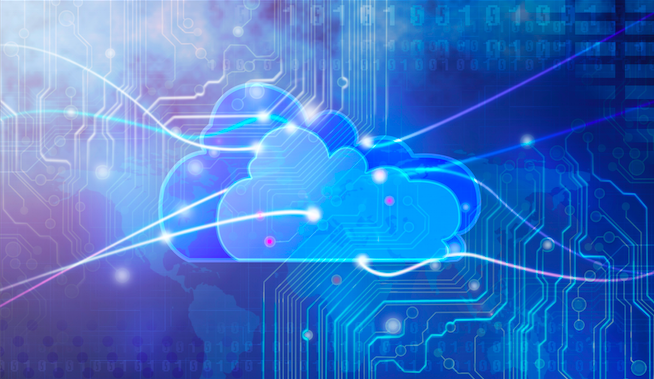 Bpm'online CRM software helps companies to control the whole working process, from the very first visit up to the next purchases. Bpm'online CRM tools (https://www.bpmonline.com/crm-products) include three main programs:
Bmp'online marketing.
Bmp'online sales.
Bmp'online service.
Each of these programs automates business processes, improves the customer service and reduces customer attrition satisfaction, making your business more successful.
Consider the Basic Functions of CRM-system:
Maintaining customer database, including corporate details and contact information.
Segmentation of the customer base between managers.
Market outlet segmentation.
Keeping the full range of goods and services.
Controlling the customer relationship service.
Providing of analysis reports on the efficiency of marketing and sales departments.
Cloud CRM. What is this? What are Advantages of this System?
Cloud service is a special technical process of data processing. Cloud CRM (https://www.bpmonline.com/crm/cloud-crm) includes any customer relationship management, customer database, and CRM platform, which are saved in the cloud. It means that end-users can get all the necessary data via the Internet. In fact, the user have access to the software via  a Web browser, mobile applications  (iOS operating system, Android, or Windows Phone). Employees who have an access to the company database have the opportunity to connect the CRM-system from different devices at the same period of time. Recently the use of mobile apps for this system has become more popular. The employee does not need to have special skills or knowledge in order to use this technology because using the CRM on smartphones and tablets is very easy and understandable.
Advantages of the Cloud CRM Systems:
Users do not have to waste their time on installing and configuring the software. Web browser or smartphone is enough to access the cloud services.
There is no need to buy expensive equipment, your own datacenter, to pay regular maintenance and hire extra staff for your company. All you need is to have access to the Internet. Everyone can work remotely.
The time and efforts of employees to perform certain tasks are reduced.
Companies do not need to allocate money for the infrastructure deployment.
There is no need to spend time learning how to work with cloud system, as practically all users know how to use web browsers as well as the Internet services.
One of the main benefits of cloud-based CRM-systems is their availability twenty-four hours a day. Moreover, it is very easy and convenient to find necessary email address or phone number of the clients, when you are out of the office. So, the cloud system provides you with the access to the CRM from anywhere in the world, be it office, train, café or your own house.
The costs of the cloud CRM depends on the number of users, different business needs and storage requirements.
Cloud system is often a good choice for small businesses, because such companies often lack in-house IT-expertise  to deploy.
Cloud CRM offers higher level of security. Than the average IT-security companies. Cloud CRM offers advanced automated backup mechanisms and provides data restoration in case of system failure.
Sales cloud is everything you need to develop your business. The system allows you to optimize the work of sales department and engage in a variety of activities with the objective to promote the customer purchase of a product. You can also get all the necessary information about sales targets and distribute different data to all members of workforce. You can perform your sales tasks anytime and everywhere.
Service cloud enables the customer service operators to help their clients wherever they are. Cloud tools help the department work more efficient and capital-productive. All calls coming from various channels (phone, E-mail, social networks) are processed in a single window. Convenient interface allows the operator to quickly find all the necessary answers to the questions.
Marketing cloud enables personalized approach to all the customers, making one-to-one relationship. Marketing managers can send the right message to a right customer at the right time via a right communication channel (email, smartphone, social network or website). It allows managers to offer different products to a client considering his needs and preferences. This platform contains all the customer data. This fact will enable any business for a more personalized approach to clients.