The garage is not always the most inviting space in a home, but this can easily be remedied with just a few adjustments. Finding places to store all the junk that tends to accumulate in a garage is an important first step. Once you have cleared some floor space and eliminated the clutter, installing a suitable floor covering will make the garage a much more welcoming environment.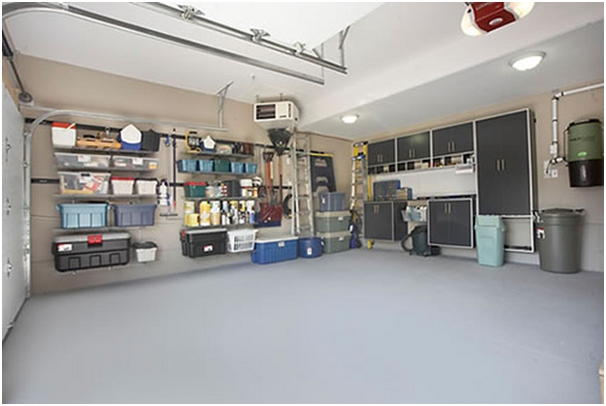 Getting it ready
If the garage floor is not in great shape, it may be necessary to carry out some repairs. Removing stains may be required to enhance the finish of any coatings applied. It is a good idea to remove stains as soon as they appear, but applying concrete cleaner, working it in, and then rinsing it should take care of most stains. For more on removing stains, see this report in The Telegraph.
Coat the concrete
The cement floor is a standard garage feature. Spruce it up and cover oil stains with a coat of latex paint. Another option is an epoxy finish. It is possible to buy a kit and do this yourself. There are three choices of epoxy, but the two-part 100 percent epoxy coating is the most durable.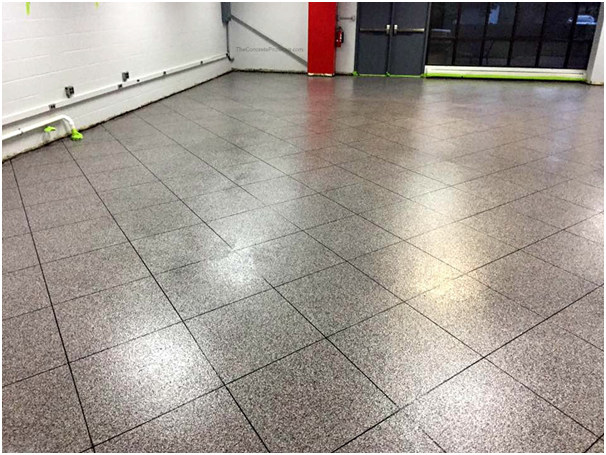 A new surface
Tiles can be a good choice for a garage floor. There are three types commonly used in garages: tiles made of wood composite, plastic tiles that are rigid, and flexible tiles that are made of plastic or rubber. Each type of tile has its advantages. Mats and carpets are another alternatives to consider, and insulation could be essential if converting the garage into another living space.
Garage Racking Systems can have a massive effect on the amount of usable space in a garage. If you want to discover more about the options available in Garage Racking Systems, it might be useful to consult experts such as garage shelving equipment specialists who can deliver advice and solutions.
Your garage can be a huge asset when this space is used to optimum effect. Clearing the clutter and getting it organized is the first step. Once this has been accomplished, you can then start making the space more comfortable, and an appropriate floor covering will play an important part in that.