Contrary to popular belief, there is an absolutely enormous difference between a local high street chartered surveyor and the specialist GP surveyor. The latter of the two may exist in much smaller numbers, but are nonetheless easy to track down for advice on crucially important matters. Whichever way you look at it, general practice surveyors simply do not have the relevant experience and expertise to accurately or even fairly assess and evaluate the modern GP practice premises.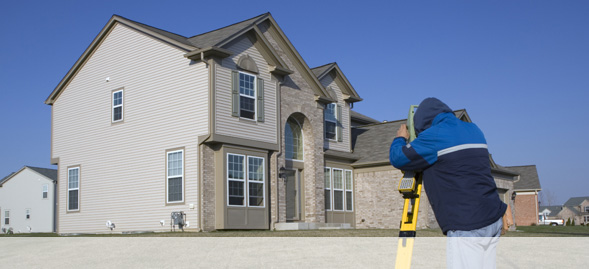 There are so many instances where bringing in the very best GP surveyor at the most appropriate moment can help both increase overall revenues and minimise outgoings in one swoop. Nevertheless, you need to know exactly where and when the time comes to call in these kinds of professionals, so what kinds of scenarios warrant the expertise of the industry's most capable specialist surveyors?
1 – You are not particularly happy with the outcome of a recent notional rent review. You do not think that you are being compensated/reimbursed fairly and believe that the District Valuer has made a mistake. 
To say that carrying out comprehensive assessments of GP property values isn't an easy job would be something of an understatement. This is certainly true when it comes to challenging a notional rent assessment with the intention of having the District Valuer's previous assessment increased. Without a genuine depth of expertise and knowledge in this particular area of work, this is indeed a daunting task. Suffice to say, this is precisely why GP practices are well advised to bring in the services of a reputable specialist surveyor with a proven track record of dealing with primary care premises matters. Self-representation is always an option, though generally speaking increases in the notional rent assessments are more modest and less frequent when this option is pursued.  Similarly, engaging a non-specialist high street surveyor to undertake this type of work is unlikely to achieve the same gains in the notional rent assessment.
2 – You have made a decision to let out space within your property to either a pharmacy or any other relevant service provider. You are not entirely sure how to establish workable contractual terms and conditions and you also need help determining exactly what kind of monthly rent to charge.
Allowing external service providers to set up and begin operating within your premises represent one of the most popular and effective ways of creating an impressive secondary revenue stream. But at the same time, the pharmacy companies will always work as hard as possible to secure the best deal for themselves – not the best deal for you. This is again why you need to make sure you have the best possible representation on your side as you yourself cannot personally be expected to know how to go about such complicated negotiations. Entering into a long term contract whereby you find yourself receiving less than the market rent for your property asset represents the kind of nightmare scenario to avoid at all costs.
4 – You are giving serious thought to entering into a sale and leaseback arrangement, though haven't yet made your mind up. You want to know how much the property is worth, how you could benefit from entering into such a scheme and how to go about it if you choose to do so.
It's no secret that a sale and leaseback scheme entered into at the right time can be enormously advantageous and beneficial in long term planning for the practice. That being said, it is also one of the biggest and most important decisions any GP will ever make – thus a decision that should not be made without consulting an independent professional. You must ensure that you take advice only from those that have sufficient relevant experience to be able to steer you in a direction that is comprehensively beneficial for you and your business. Once this particular change has been made, it tends to be the kind of change that cannot be reversed.
5 – You have been thinking about extending or replacing your current GP surgery or opening another branch at a different location, but are unsure whether the new premises/space fulfills all NHS requirements.
NHS England have clearly established procedures and requirements when practices are seeking additional funding for the proposals described above. Even with the support of your local NHS, securing such funding can be problematic.  In these circumstances, it can be extremely helpful to be working with a surveyor who has previously navigated such processes and understands the requirements of the NHS bodies involved, from the initial identification of practice needs, design of new premises and confirmation of value for money that the NHS will be obliged to ensure, professional advice can make the difference between success and failure in this process.