The average Australian kitchen looks cluttered and if anything is a space hog. Most Australian homes despite being large often look as if they are tiny because of an overwhelmingly cluttered kitchen design. While bigger homes can actually deal with the clutter the problem is bigger with smaller size homes and apartments. This is why the fair majority of homes can benefit greatly from European kitchen designs. European kitchens are smaller, more space saving and sleek so you're obviously given this sense of space which is not found with any other design. Below we look at a few other reasons why a European design should be opted for.
Gives your Home a Splash of Color
Unlike traditional Australian and American kitchens European kitchens are colorful because they go well beyond black and silver. Many of their designs incorporate reds, shades of purple and yellow which help the kitchen to enhance the look of your entire home. Regardless of the size of your home the kitchen can make it look brighter, in some cases it can even make it look like an art show. Even the most conservative of European designs are ultra-modern by our standards and will help make any home stand out. The only problem for most Australians and Americans is to find something that they can decide on which works best in their home, something that properly blends in with the rest of their home without a huge remodeling cost. If you're redoing your whole home then obviously you can choose any kitchen and then ensure that the same design specifics and followed throughout.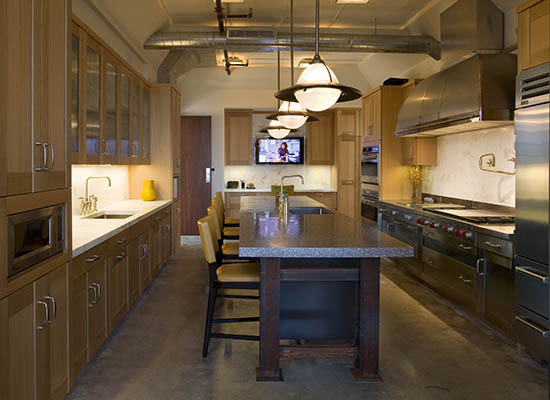 Makes Tiny Homes Look big
If you live in an apartment building or a small home which is often the case in large cities like Melbourne or Sydney where space is available at a premium you obviously want to maximize the space you have. Since, space regardless of where it is, is often available at a premium European kitchens are designed to be space saving and give the illusion of a huge kitchen. This is why many interior designers often opt for a European design for apartments and small homes. However, there can be certain challenges with getting your apartment's kitchen remodeled and so in some cases the design will have to be modified to your particular kitchen structure and shape. So, hiring an expert will be necessary but certainly worth it.
Easier to move around in
European kitchens are much easier to move around in because of the way they are designed. You can have all the modern appliances in your kitchen yet move around in it like there was nothing there. This is yet another benefit of these designs for small homes. But large homes will benefit too because there is a lot more they can do with the added space like adding a bar, a large table and other enhancements which turn the kitchen into a fun space to be in.
There is a Design for every type Kitchen
Let's face it there are some kitchen shapes that seem impossible to work with. Some people think it's actually pretty hopeless to do anything about the kitchen without completely redoing it from scratch. However, there are literally dozens of European kitchen designs and while many of them are for regular sized and shape kitchens there are some that are for kitchens which are shaped irregularly. The beauty of these designs is that instead of making your kitchen look more conventional they further build on its unconventional shape to give you a totally different feeling. Some people may prefer the futuristic design of these European kitchens but some may want something less flashy, so the interior designer should be able to customize a design based on these European concepts for your kitchen. So, before you spend all that money of changing the shape of your kitchen make sure to find a European design for it.
Not necessarily Expensive
Most people have this misconception that European kitchens are expensive which in most cases they are not. According to leading European kitchen designers like MITON Kitchens who design kitchens in Australia the expense all depends on the appliances you choose. If you choose the latest and greatest appliances for your kitchen then these are obviously expensive. So, depending on what your budget is you can pick and choose what you want.
Mark is one of the leading experts on kitchen designs. He specializes in both American and European kitchens and has been designing kitchens for decades. His designs fuse both European with Australian designs to create a space which is both welcoming yet feels familiar and upbeat. This is what has earned him a reputation in this industry.