The HP TouchSmart 9100 is an all-in-one touchscreen PC designed for all business users. It is suitable for business users instead of domestic users. You can use it for interactive and winning presentations during conferences, business meetings and other activities. You can control slides with the touch of your finger, drag photographs on screen and play different media files without the use of mouse and keyboard. The user will get touchscreen to operate the PC, and it is quite interesting to navigate through the various applications of Windows. You can adjust the LCD monitor on your desk because it requires only 23 inch space. It is available with the wireless components, DVD burner and webcam that can be adjusted according to your needs. There is a supplying power that requires an external adapter as a source.
The touchscreen HP PC has built-in speakers, and it is perfect for the presentation even in a large room. They may be distorted at a high volume; therefore, if you want to listen to music, you may have to sit in front of the LCD because the sound comes from one side only. A  TouchSmart 9100 manual is available for your guidance to learn about different features and aspects of the PC.
This is also known as the "Crossfire", the HP TouchSmart IQ770 featured a 19-inch touchscreen, an AMD Turion 64 X2 TL-52 processor, NVIDIA GeForce Go 7600. It had a wide array of ports, including Ethernet, two FireWire, six USB 2.0 ports, one with HP printer power Y-cable connector, 5.1 + digital audio out, IR out, mini-VGA, FM coax, TV coax, ATSC, and two S-Video; however, the IQ770 did not have HDMI ports. PC World gave the machine a "very good" rating of 81/100, but noted that the use of mobile components slowed the computer.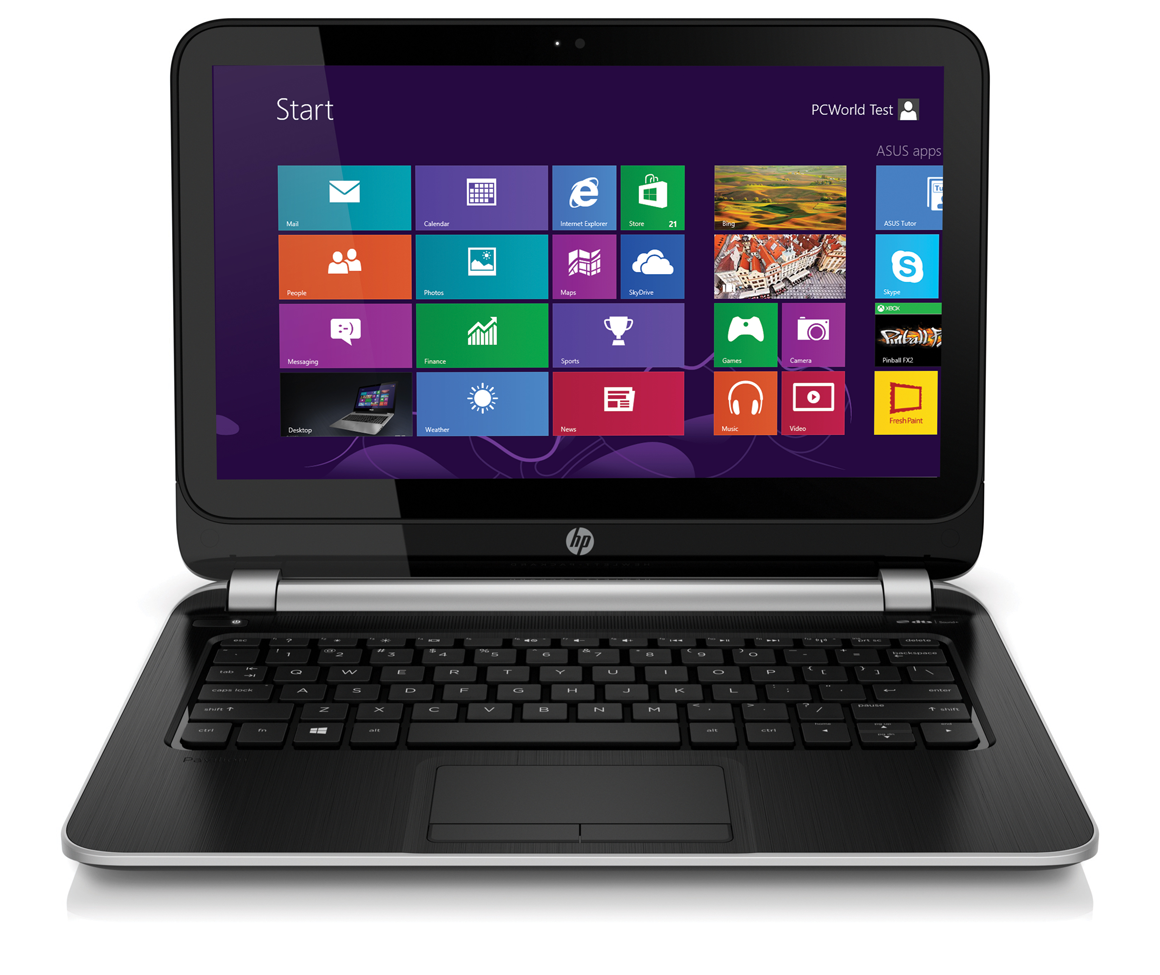 TouchSmart Software Interface
The software is typically designed for the touchscreen devices so that you can easily select any music, video and photos, etc. You can enjoy the use of TouchSmart 9100 because the Kiosk is used as media and you can tap on loads of videos and music. The software will help you to handle media library, and you can search any popular song by typing on the screen. It is fun to use HP TouchSmart 9100 because of its amazing features.
Specifications and Performance
The TouchSmart 9100 features dual-core processor that runs at 2.1GHz. It has 4GM of RAM, NIVIDIA GT230 graphics, 7200rpm and 320GB hard drive. The blend of 3D and iTunes MP3 encoding tests provide 1 min 23 seconds recorded times. It has a 2.26GHz CPU to complete each task within 25 sec.
Design of TouchSmart 9100
The design of the TouchSmart 9100 is quite similar to its previous models similar to IQ545A. The optical drive is located behind the right side of the screen. Its smart design and interesting features enable you to increase the efficiency of your work. The TouchSmart consumes 88 Watts, and in the idle state, the system consumes 70 Ws.