Sudden fires due to unavoidable reasons destroy valuables and also cause great threat to human lives. We come across many awkward situations when we are confronted with fire that breaks out due to short circuit or exposure to lighting of candles near the cooking gas etc. Likewise hot sun rays also sometimes cause fires. Business houses and other entities are often challenged with such dangerous situations when their stocks and workforce are put to big losses due to sudden fires. As such these entities are advised to place the fire safety signs at the requisite points. These signs are the indications towards occurrence of the fire that may be quite dangerous.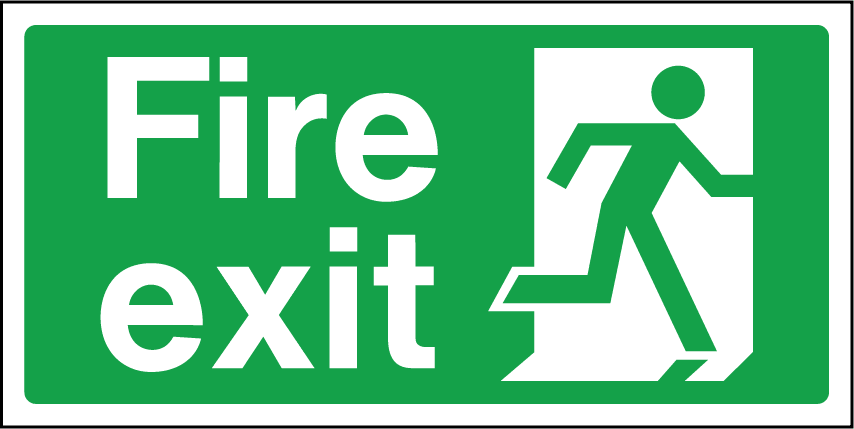 Significance – Such signs are so important because of the following:
Timely escape– These signs help the people for escaping from the emergency incident place. Continued directional signs are all the more important in this regard as the sufferers are directed to follow the particular direction to run away smoothly and avoid the fire and its ill effects. Such signage helps in guiding the people that are unfamiliar with the environment that has since been affected with the fire. Particular signs with regard to entry in the particular buildings after evacuation are quite helpful for safety.
Location of fire-fighting equipment– Many of these signs indicate towards the necessary fire-fighting equipment and their location. Fire alarms and fire extinguishers can be located with such useful signs.
Instructions– These safety signs are related with fire. Hence they are helpful in providing necessary instructions like 'fire door keep shut' etc that are of great use in emergency cases.
Placing – Those running any type of business must place the fire safety signs that should be got installed by the professional installers that know their task well. As such these signs are of great importance with regard to their use and protection from fire. Standard requirements must be fulfilled while placing the same at the apt places. Fire exit signage is site specific because of the non-resembling of two layouts. These signs should be placed at such places that the occupants are able to see them from anywhere in the premises. Such signs should not obscure the point of sale materials in any manner. Hanging or floor mounted signs may be used alongside the usual wall mounted signs. Those getting the fire safety signs installed in the premises should act as outsiders that are always unfamiliar to the site. It is to ensure that the general public is able to view them in the situation of emergency because of sudden fire or other such awkward conditions. Placing of such signs should be done with a view that the guys trapped in fire like situations can see them without any difficulty and act in accordance with the necessary instructions that are helpful in preventing any harm. Such signs should form part of overall fire protection as they play great role in ensuring your / your employees' / your organization's / customers' safety.