If you want to become the ultimate host for next year's Halloween party, you need to take some time to gather a few ideas. Throwing a Halloween party is a lot of fun, but it only works well if you set out to create a theme, plan party games, serve excellent food, and remember to invite people! Here are some creative ideas that will make your Halloween party memorable.
Choose a Theme
As with other parties, you must first create a theme. What do you want to tell your guests to do for the party? Do you want to have everyone dress up in costumes? Would you like everyone to dress up as certain characters? Are you planning to have a formal or casual dinner? Some people love to host murder mystery parties for Halloween, which is a lot of fun for everyone. Are you planning to have an adults-only Halloween party, or will it include children as well? If you do ask everyone to show up in costumes, anticipate that you will have a few people that don't show up in costumes. You should anticipate non-costumed guests so you can be sure to give them a costume to wear when they arrive.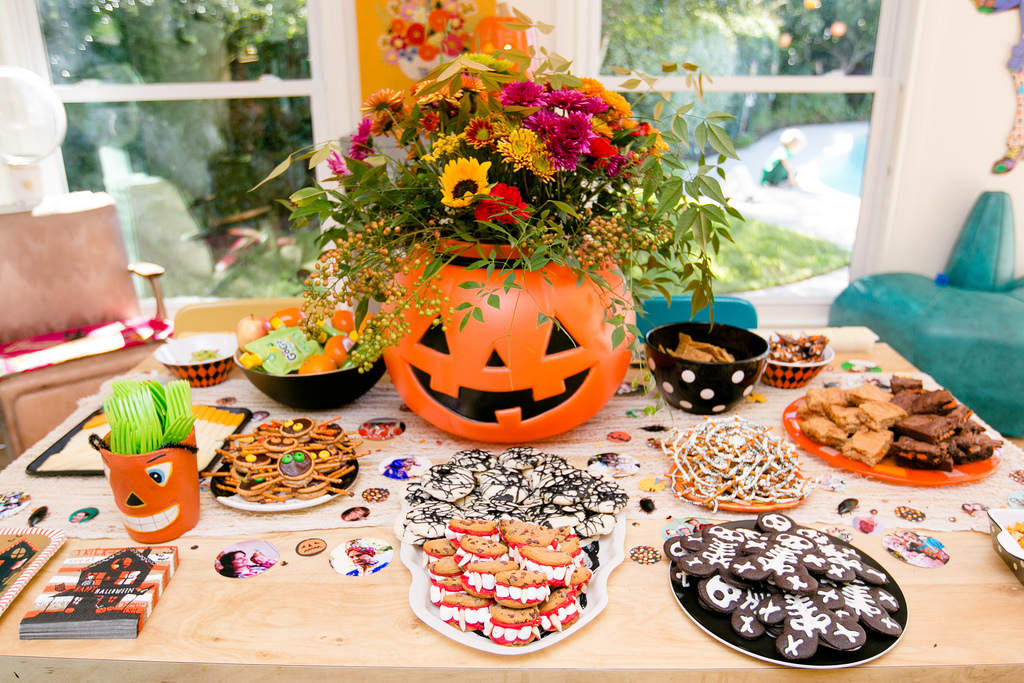 Décor and Music
Choosing from the many unique Halloween decorations available is a big part of the fun. Would you like to use décor that fits with a particular theme? Such as having vampire themed décor? Consider whether your theme so you can have matching décor. In addition to décor, you can create a great party atmosphere with some fun holiday music. People will get tired of hearing the "Monster Mash" song over and over again, so plan on making a playlist of fun dancing tunes for everyone to enjoy. Pick out music that is upbeat and will keep everyone dancing for hours.
Food
Halloween parties can also stand out by the food that's served. Are you planning to have a large meal, or just finger foods for the guests? You need to consider different options for food so you can be sure to pick out some foods that everyone will enjoy. Make the food memorable by tailoring it to your theme. You might consider creating hand-shaped ice cubes or using olive eyeballs for meatballs. Get creative with the food, and make sure it is delicious to keep everyone coming back for seconds.
Games
Part of the Halloween excitement involves playing games. These games should be played with minimal lighting to help set the mood. There are several Halloween games you can select, or you can choose to do a few classic party games. Playing "Murderer in the Dark" is always fun for everyone to participate in. There are also entertaining board games themed for the Halloween season. Of course, you can always play Pictionary or other common games.
Movies
If you have party guests who are planning to stay longer, plan on having some scary movies available to watch. You can choose from classic horror movies, or you can keep it lighthearted with Halloween movies like Young Frankenstein.
Bishop Grimes is a freelance writer based in Omaha, Nebraska. Bishop suggests that those looking to create a spectacular Halloween party in 2014 take a peek at the excellent décor ideas at buycostumes.com.
Image credit goes to Naughty Secretary Club.