Your animals are very important to you, so when you have to go to the vet because of an emergency, it can be very frustrating, scary, and even traumatic. For instance, an emergency vet bill could cost thousands of pounds that you probably don't have, and even if you do, you probably would rather spend elsewhere. But because you love your pet, you'll probably have to spend the money anyway.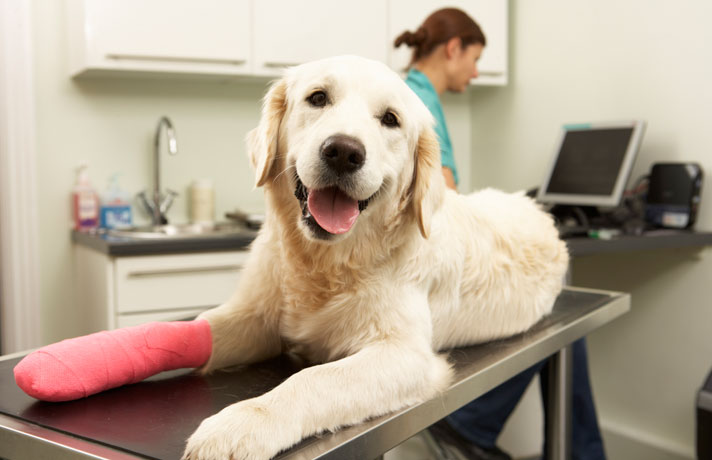 However, some people have found a great solution for this problem. Although no one expects a pet health emergency, some preparation can save pet owners thousands in the long run simply through insurance.
Some of the Benefits
As stated previously, a pet health emergency can cost a lot of money. If the aim is to save money, insurance can be a useful tool. Similar to regular health insurance, taking out an insurance policy for a pet is pretty simple. There are several policies to look at and each offers its own benefits. Some policies focus on smaller things like check-ups and dental cleanings, as well as grooming and other superficial medical work that isn't major. Other policies, usually with slightly higher rates, often provide coverage for more serious medical procedures such as surgeries, which would cost a lot more without insurance.
Insurance for pets also provides peace of mind for pet owners. You care about your animal, so you probably want what's best for it. If that means getting vaccinations and emergency procedures handled when they arise, you might as well be prepared. Insurance helps take the stress out of caring for your pet.
Full coverage also pays for accidental injuries. For instance, if your pet breaks a nail, leg, or other body part due to an accident, the vet can make sure your animal gets the best treatment available before any problems worsen. This kind of reassurance is great to have, especially because you never know when your pet will get into an accident.
How to Get Started with Insurance Policies
If you'd like to look into insurance policies from different companies and how their options vary, as well as what options you have in terms of coverage, then you should probably get started right away.
First, you'll need to make sure your animal is eligible for insurance. For instance, if you searched online for something like Border Collie pet insurance, you'd probably find a policy that applies to border collies.
Once you've found the right company, you'll need to carefully analyse the options and find out which one is best for your pet and your wallet. The most comprehensive plans cost the most but also cover the most. You need to think about how likely it is that your pet will experience health problems and choose your plan accordingly.
Ask the insurance company of your choice for more details if you need them. If you have trouble understanding the plans and how they cover your pet, don't be afraid to ask them to explain it to you.