Buying an investment property is never as simple as handing over the money to the real estate agent, costs easily mount up including legal fees and inspection report costs. It's easy to be tempted into cutting corners to minimise expenses, but a smart buyer avoids this at all costs.
One type of inspection report, which is often misunderstood is the pre-purchase pest inspection. Property buyers are often unsure whether they need to get an additional pest inspection report on top of the standard pre-purchase inspection report. In most situations, buying a property means you will need to get a pest inspection report to make certain that there are no termites present in or around your new property.
Pests such as termites and other wood borers can cause major, permanent damage to a home, and often there is little or no visible evidence of this damage. Cutting corners and skimping on a pre-purchase pest inspection can mean missing this evidence and having to endure the extremely expensive repair costs of a termite infested property.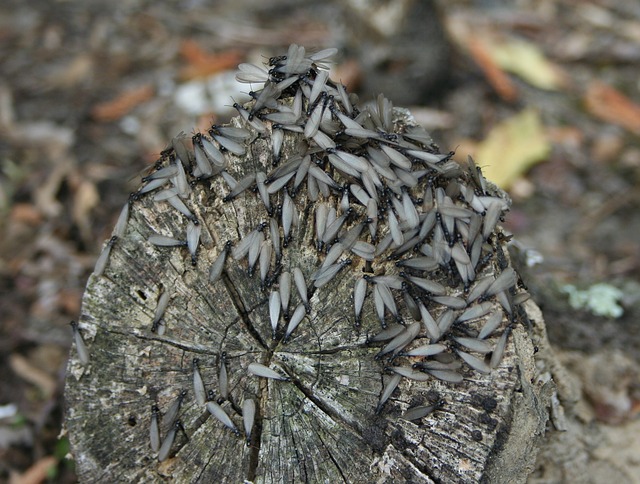 What are the Signs that there is Pest Damage in a Property?
There are a few factors that may indicate a termite problem in a residential property, however, it's always a good idea to arrange an inspection by a professional. Signs include:
Can you see evidence of dead termites laying around the home? This may indicate that some termites have tried leaving the colony and you may often find dead termites under windows where they've tried to fly away.
Live insects in wood around the property, including garden beds. Check the wood around the home and attempt to pull it apart to see if there is any evidence of bugs or termites. If so, it's likely they could be in the home too.
Look for hollow wood. If it sounds hollow when you knock on it, there could be a deeper problem.
Termites love building tunnels out of mud and earth. The tunnels are about the thickness of a biro. If you observe these structures in some areas of the property, it's quite likely that termites have been present and could still be active.
As much as you may be sure that a property does or does not have pest damage, the only way you can be 100% sure is by ordering thorough professional pest inspection.  Not only do professional pest inspectors have experience in identifying pests that can be often missed by the untrained eye, they can detect pest activity with specialised equipment including thermal imaging cameras. Professional pest inspectors can provide you with detailed reports outlining what they observed, the types of pests found and the extent of the damage. Having a report with this detail allows you, the buyer, to make an informed decision on the property purchase.
Getting a pre-purchase pest inspection is most certainly one of the smartest investments you can make when buying property. A small outlay for an inspection can save you thousands of dollars in the long run.
Action Property Inspections Brisbane services properties from Strathpine to Beenleigh and everywhere in between with building and pest inspections that allow home buyers and investors to make an informed decision on their property purchases.