Whenever people talk about the city of sin, they're usually talking about The Strip. This is where you find all the biggest hotels & casinos with their sinking pirate ship shows and erupting volcanoes, attracting up to 38 million tourist a year.
While this 6.2km section of Las Vegas Blvd South (the real name of The Strip) certainly receives the lion's share of attention in movies and celebrity scandals, I think Downtown Las Vegas is where it's at.
Here's 4 solid reasons why:
 1. Much Less Walking Involved
Most of the hotels and casinos in Downtown Las Vegas are quite small compared to the monster-sized Strip properties and are less than 3 minutes' walk from each other.
All the classic old-style casinos such as Golden Nugget, Binions, Fremont, Golden Gate and Plaza are all positioned along the pedestrian-friendly Fremont Street and visitors can comfortably casino-hop all night long without having to use an over bridge, cross a busy street or ride an automated walkway.
My biggest frustration when staying in many hotels on The Strip, is the time it takes to get from my room to the action and back again after a big night.
It may not seem like a big deal at first, having to walk a kilometer from your room down a 100m long corridor, then down in an elevator (guaranteed to  stop at each of the 23 floors below yours), onwards through the Smokey, dark casino and out to the street no biggie right?
Sure, until you remember that you left something in the room.
Then you realize you've already worked up quite a sweat walking a couple of kilometers in your fancy new shoes and you haven't even gone out yet.
2. Fremont Street Light Experience
The Fremont Street Experience is basically a giant high definition movie screen with supersonic sound system, stretched in arch over 5 blocks of pedestrian mall.
Nestled in between a number of brightly lit large casinos either side, the show kicks off every hour on the hours of darkness (up until 12am).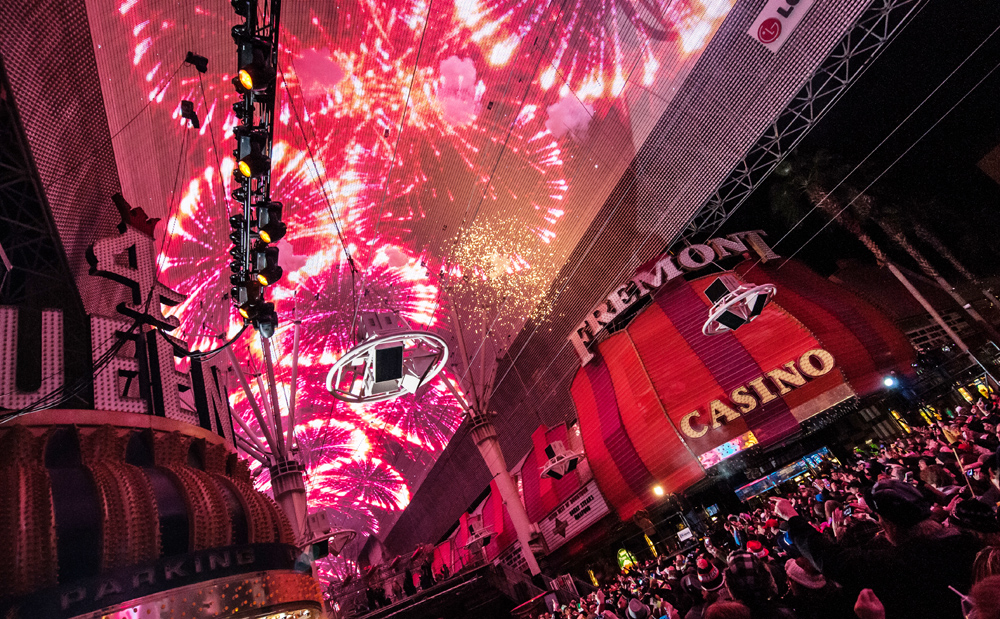 First time visitors are usually frightened at first as without warning, the whole street suddenly goes dark as if someone had pulled the plug on every casino on the street.
Over the next five minutes you'll be treated to a high energy music video show featuring a number of classic rock or pop songs and artists.
Even though this attraction is almost 20 years old, I believe it's still one of the coolest things to watch in Las Vegas and I love taking first-timers out onto to Fremont Street a few minutes before the hour, just to watch them freak out!
3. The Next Silicon Valley
For years the downtown area of Las Vegas has been a run-down shadow of its former glory days. When all the crowds moved south to The Strip in the early 90s, (lured by their theme-park styled hotels and fake pyramids), there wasn't much left for the casino owning folk up north and things started looking grim.
The Downtown casinos weren't going down quietly though and fought back with the pedestrianisation of the main street and in 1995 constructed the world-record-breaking outdoor light and sound extravaganza we know today as the Fremont Street Experience.
While this marvel of entertainment technology was impressive enough to drag a lot of the Strip crowd down for a nosey, it still wasn't enough to make them stay, and some of the fringe hotels started shutting doors and closing down.
Fast forward to 2010 and Downtown Las Vegas is still not really the kind of place you go for a vacation (unless you're in the mood for getting mugged and playing Russian Roulette for your wife).
Then along comes mid 30s internet shoe salesman (and incredibly smart squillion ire) Tony Hsieh and he has a vision.
A vision for a new Silicon Valley in the desert.
A start-up utopia for the next generation of technology game-changers so he ponies up US$350m to invest locally in what he dubs the Downtown Project.

Wasting no time, he moves his whole company (Zappos.com, the online shoe retailer) into the old decaying and vacant Las Vegas City Hall and starts buying up all the empty parking lots and boarded-up buildings in the area.
When you visit Downtown Las Vegas today, you can feel the energy in the air. The grimy old bars and strip joints are being replaced with trendy upmarket organic restaurants and cafes.
Old roach-motels have been converted into high quality crash-pads (the cool name for employee apartments), with designer rooms kitted out with high-tech gadgetry and offering communal social spaces in the lobby (just in case you and your team need to discuss the development progress of that latest app over your organic soy lattes).
New upmarket facilities for the start-up-kids (image: Downtown Project)
Downtown Las Vegas really is an exciting place to visit right now, it's like history being created in front of your eyes. The Las Vegas Review Journal has a fantastic video series and detailed timeline of how Downtown Las Vegas is going through these changes, take a look at it here.
Even if you're not in tune with the latest start-up or even own a smartphone, at least you'll be able to say you were there, before it was cool.
4. Its Cheap & Cheerful
Ever try getting a free drink at one of those flash hotels on The Strip?
I've tried it plenty of times and trust me, you'll be playing that slot machine for a long time before the cocktail waitress comes back with that free beer you asked for.
Of course it might have been a little cheaper if you had just gone to the bar and sucked up the $7 price tag instead of pouring $30 into that movie-themed slot machine while you were waiting too.
This would never happen downtown.
Downtown casinos are always grateful you made the 9 minute cab journey north and they express this gratitude in the form of cheap alcohol, cheap gambling and good old fashioned service with a smile.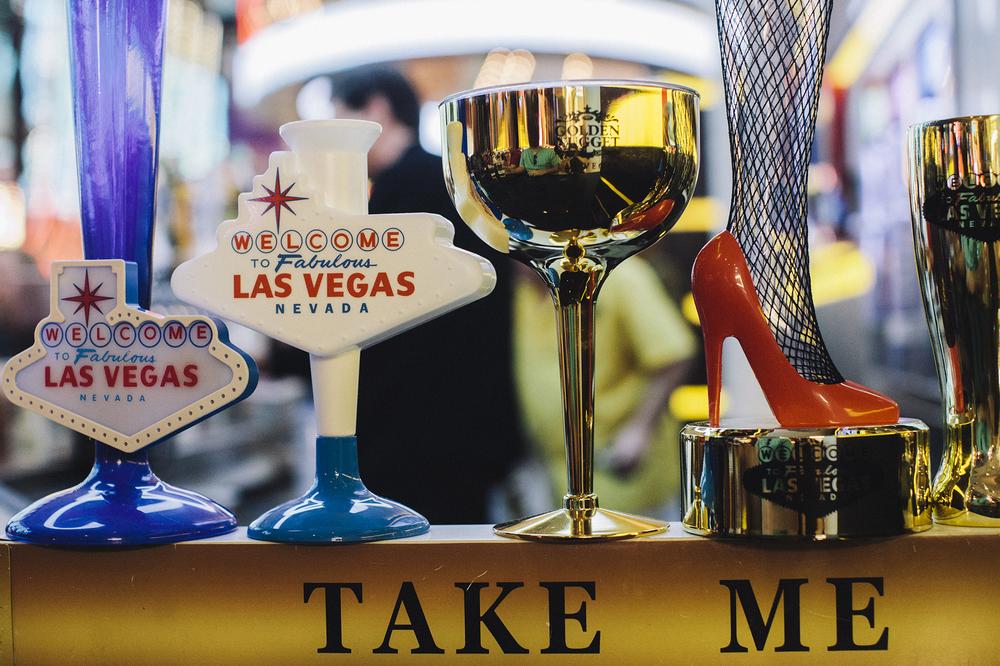 $1 beers are the norm downtown, but even if you're only playing a .1c slot machine and spinning the reels slowly, you'll still drink for free.
The gambling's cheap too. Finding a $5 blackjack table on The Strip is like looking for a unicorn in the sea, but if 21 is your game you can play for as little as .50c a hand.
Just don't expect to get the high-roller treatment, even if you do lose 10 hands in a row.
There's one thing that Kiwi travelers always love to experience, and that's great service.
I'm not sure whether it's the fact that most front line staff are probably working for tips alone or just because the place isn't crawling with obnoxiously loud and over-tired tourists (who are cranky and exhausted from all that walking), but the casino and restaurant staff downtown are about 500 times nicer than the grouches on The Strip.
It's nice to be important, but it's more important to be nice. They get that downtown. You should go see for yourself.
Tip:
You can get downtown by catching The Deuce bus from any of the stops along the strip (you can't miss it, look for the gold double-decker buses that look like something from The Jetsons). If you prefer to taxi, expect to pay about $15-20 for the ride from The Strip, depending on where you start.
Author Bio:
This article has been written by Rosina De Palma who is an owner of travel blog. She is a professional blogger and social media expert. She also write travel contents. Her blog is well-known for food blog and home decor blog also.