Despite the fact that Paris and Milan are the major shopping cities in Europe, the Portuguese capital is gaining an increasingly prominent position in the list of the most fashionable destinations. Lisbon has long impressed fans of beautiful clothing with great shopping opportunities, and a new generation of artists and designers bring fresh colors to the atmosphere of the old cobbled streets of the city. Nowadays, behind the ancient facades of the Art Nouveau buildings you will find showrooms of avant-garde designers, conceptual boutiques and galleries of contemporary art. This testifies that Lisbon becomes one of the main European capitals of fashion and shopping. So, check out 10 most worthy spots for shoppers in Portuguese capital…
A Arte da Terra
A Arte da Terra is the most original shopping center of the city with its own spirit and special atmosphere. There's almost everything, including textiles with embroidery, linen fiber clothing and porcelain figurines made by artisans from all over the country.
Address: R. Augusto Rosa 40
Working Hours: Monday-Sunday 11am-8pm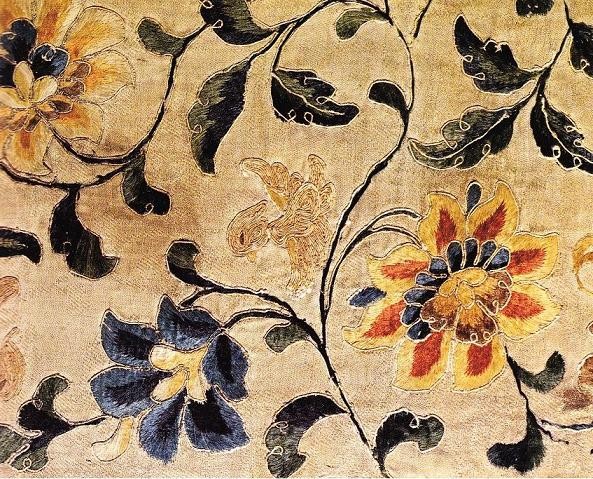 Rosa and Teixeira
Thanks to the excellent classic models of clothing, Rosa and Teixeira boutique has become one of the favorite spots of Lisbon's most stylish men since 1915. The oak paneled boutique of the brand is a must-visit destination in case you need a perfect suit, shirt or different leather accessories.
Address: Av. da Liberdade 204
Working Hours: Monday-Saturday 10am-7.30pm
Cork and Co
Cork and Co is a modern fashion store. In this designer boutique you can buy everything from octagonal stands for cutlery and office accessories to bags, jewelry and umbrellas made of natural materials.
Address: R. das Salgadeiras 10
Working Hours: Monday-Thursday 11am-10pm, Friday-Saturday 11am-12am

A Vida Portuguesa
This cozy shop, situated in the building of the former perfume factory, offers an excellent choice of souvenirs. Its owner Catarina Portas has collected authentic Portuguese items made by small independent brands, including soap from Claus Porto and colored woolen bedspreads from the Alentejo region.
Address: R. Anchieta 11
Working Hours: Monday-Sunday 10am-8pm
Ana Salazar
Behind the historic facade of the store with wooden windows you'll find a modern interior with a glass ceiling and a minimalistic décor full of clothes and accessories. Ana Salazar is famous for the fact that in the 70s of the last century it led out the Portuguese fashion to the world level. Her avant-garde dresses and costumes are in demand thanks to a comfortable cut and exquisite design.
Address: R. do Carmo 87
Working Hours: Monday-Saturday 11am-8pm
Luvaria Ulisses
This unusual boutique in the building in the style of 'art deco' is a real gem of the city. The only thing you can buy there is gloves. They are presented in a rich palette of colors and all of them are made of extraordinarily soft leather. Visit Luvaria Ulisses at the beginning of your trip to Lisbon, and order an individual pair of gloves that will be sewn especially for you.
Address: Rua do Carmo, 87-A
Working Hours: Monday-Saturday 10am-7pm
Vista Alegre
Vista Alegre is perhaps the most famous Portuguese brand of porcelain and glassware. They have been manufacturing high-quality goods since 1824. In Vista Alegre you can buy both utensils for every day and exquisite items that can appear on the tables of royal families and presidents.
Address: Largo do Chiado 20-23
Working Hours: Monday-Sunday 10am-8pm

Fabrica Sant'Anna
Fabrica Sant'Anna is a perfect place if you're searching for the original 'azulejos' – traditional hand-painted ceramics, which has been produced in Portugal for several centuries. The factory was established in 1741 and is considered to be the oldest one in Lisbon. All goods presented there are still produced by hand, which of course affects the price.
Address: R. do Alecrim 95
Working Hours: Monday-Saturday 9.30am-7pm
Embaixada
Embaixada is one of the most interesting Lisbon's shopping galleries. In total, there are more than 12 stores, united by the concept of creativity, fashion and design innovations. The stores are mainly devoted to products of Portuguese designers and mainstream brands. There's also a space for temporary art exhibitions, and a restaurant.
Address: Praça do Príncipe Real 26
Working Hours: Monday-Sunday 12pm-8pm
Eureka Shoes
Eureka Shoes is one of the most successful brands. This is a store that combines several Portuguese designers and represents modern shoes of excellent design and Portuguese quality.
All shoes are handmade. Some models may seem too bold, but there's also a great choice of fans of classics models. The average price of a pair is about 100 Euros. Of course, during sales the price is reduced by 30-70%.
Address: R. Bernardino Costa 43
Working Hours: Monday-Saturday 10.30am-7pm
As you see, in addition to huge malls and outlets, Lisbon is full of small stores offering exclusive brands and goods. So, if you want to purchase something unique and unusual during your trip to Portuguese capital, visit any of these shops. Want to reach them as quickly as it's possible? Then rent a car in Lisbon and follow the address of the desired spot.