A small home can serve to be a big home by incorporating features that a big home can have. It can be achieved by having proper space planning before getting your residential interior design implemented practically.
Every home either big or small needs to have proper living, eating and sleeping area with added features of play area for kids and study room. Keep in mind following seven space planning tips for a small home that will never let you feel it a small home but a home with as much features as you want.
1. Looking For Space Demands
Before planning residential interior design, look for the space demands. It includes the purpose of planning and the type of the space. A bedroom requires a bed to sleep, kitchen needs proper cooking and serving area and drawing room for sofa seating. These space demands help you create better interior design for small home.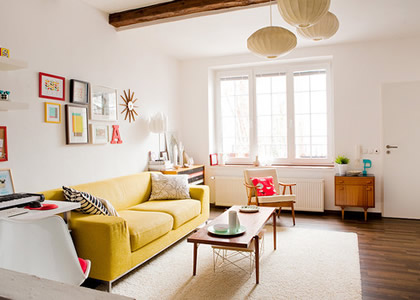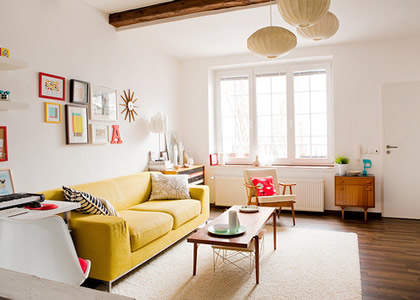 2. Keeping Relationship
A small home can add as many features as one likes. It only requires a proper space planning that you can do by keeping relationship in different parts of a home. Space planning can be done by merging bedroom with study room, TV lounge with kitchen or drawing room with play area.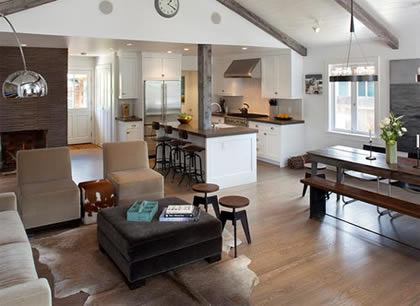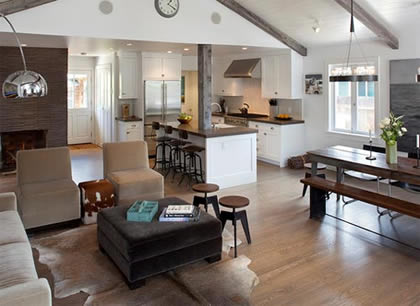 3. Convertible Furniture
Try to add convertible furniture items in your small home that are multifunctional such as a sofa-cum-bed, a foldable table attached with wall, kitchen counter top as dining table, movable ceiling lamps or other items that do not occupy much space. These items serve a great purpose of saving space, making a small home with less items but more practicability.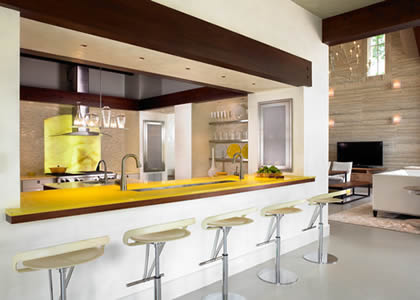 4. More Storage Options
It is wise enough to add as many storage options as one can do. A witty space planning involves storage options in under bed, in staircases steps, and cabinets under staircases. You can stuff these areas with extra items of your home. These storage places help you to remove clutter at open space, keeping them clean.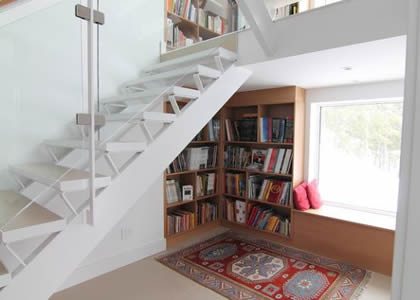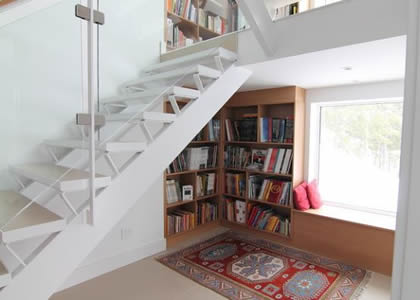 5. Easy Flow of Movement
A good space planning results in easy flow of movement. A small home can get congested by adding too many items and furniture. But it must have smooth flow of foot traffic without obstacles. Do not place furniture that conflicts in its functionality. Maintain harmony by placing similar items together. It leaves extra spaces as well to make a small space look bigger.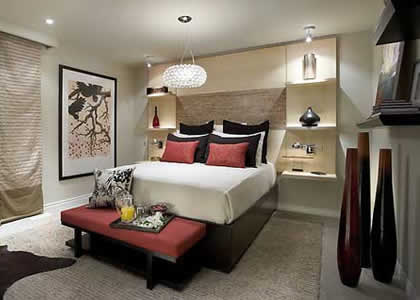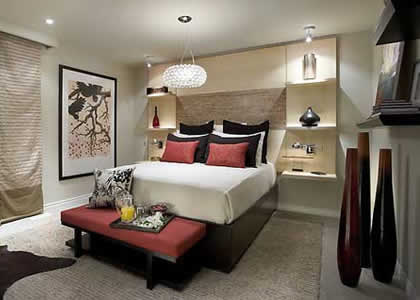 6. Keeping Privacy
You should never ignore privacy that is an eternal part while considering space planning. You need to keep your privacy with your spouse or children or to have some secret chitchat. An area where you can spend time sitting with your family without any interruption must be planned.
7. Guest Area
It will be good if you add a smaller guest area. It will make them feel comfortable to have a proper guest space where they can rest, relax or have gossips. You can plan a separate room for guests or can add partition into a big space of your small home.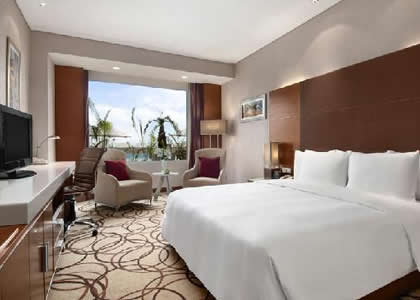 A small home can be turned into a useful space with increased functionality where you can deal any of your concerns to live a relaxed and contented life. Crux Interior, interior design company in Dubai, offers space planning tips and ideas for any type of residential or commercial areas.