Many people have had bad experiences that are nothing short of horrifying when using removals companies that are less than reputable. You can avoid the major pitfalls and mistakes though by asking the right questions before you agree to hire a particular company.
In the following post we will discuss some of the most important questions you should be asking when seeking a quote.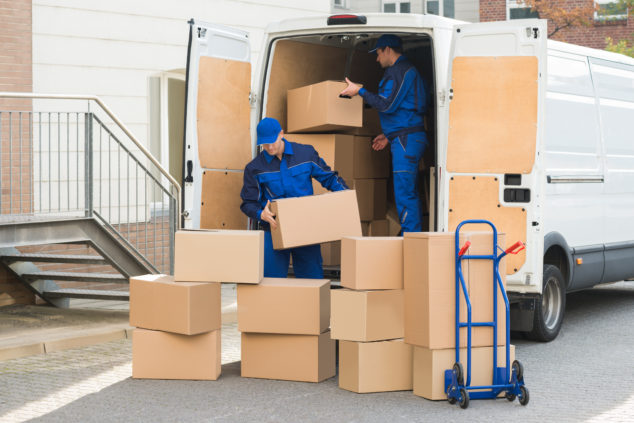 Always Ask for a Pre-Move Survey
It is crucial that you always ask a removals company if they can conduct a pre-move survey to confirm that they will be able to move the volume of belongings and stuff you need to move. This visit should not cost anything.
At this point you should also ask if they offer a packing service. Obviously, it's important that they know this ahead of the day so they can allow enough time on the day of your move for packing, or even the day before. It also means they can calculate your quote to include this service too, rather than it being added to your bill unexpectedly after they've completed the work.
Ask About the Size of Lorries and Vans They Use
Check what kind of vans and lorries they have and the sizes they have. It's obviously going to take a lot longer to move house if they are intending on using smaller vans that need to be repeatedly loaded and unloaded. If possible, they should have a bigger van available that can do more or less the whole move in one go.
Ask if They Supply Packing Boxes and How Many
If they offer a packing service, you need to determine whether or not they will supply their own boxes or if you need to invest in some before the big day. Some often sell them as a separate item, while others include them in the moving cost. Always check that they are double-walled as they are much stronger and make sure you have lots of tape to hand and a cutter for the other side of the move.
Ask if Their Staff Is Trained and By Whom
Ask the removals company if their staff are fully trained and by whom? Often a company will just train their staff in-house, whereas some of the official bodies in the industry such as the BAR offer training programmes for removals company staff.
It's also important to ask, on the subject of staff, the terms of their staff's employment. If for instance they are employed fully by the company they are more likely to take care and caution when handling your possessions than a casually employed worker would.
Always Ask for a Landline Telephone and Address
To avoid being ripped off you need to ask a removal company you are interested in for their full postal address and landline telephone number. Cowboys tend to operate using just a mobile number. Also, beware of any company that asks for cash payments for the work, as most reputable companies tend to accept cheques and card payments.
 By asking the questions above you will be able to find a leading removal company in Bristol.