Of course, people tend to have tons of bad habits. Biting your fingernails when stressed out, for instance. Or spending a lot of time using a computer or watching television, though you cannot truly explain the reason why you do them, you still do them anyway.
However, when it comes to financial habits, you have to make sure that you only do what is best for you and your family. All of us have some financial habits, either you know them or not. So take the time this 2018 to examine and assess if they are helping or hurting your long-term goals.
For a little help, listed below are some good financial habits that you can make or follow this 2018. Know that they are all critical to your long-term financial plan. So take them seriously and understand each one of them.
Real Estate Investing
This 2018, you may want to consider on an investment strategy, which is real estate investments. It does not automatically mean that you need to purchase an investment property right away since not all are fit to be a landlord.
If you do not like dealing with the stress of investing in a physical property, then worry not. There are a lot of ways for which you can invest in real estate without handling a physical property.    
For example, real estate notes. Real estate notes or mortgage notes is a note payable or a promissory note protected by a particular mortgage loan. Apparently, there is plenty of risk in this kind of strategy. You need to have lots of trusts to be able to invest successfully in real estate notes.
But whatever real estate strategy or ways you choose, it is of utmost importance that you seek for advice with firms that specializes in this venture like Ashe Morgan. As such, you will certainly know what kind of real estate investment you will like to enter.
Invest in the Stock Market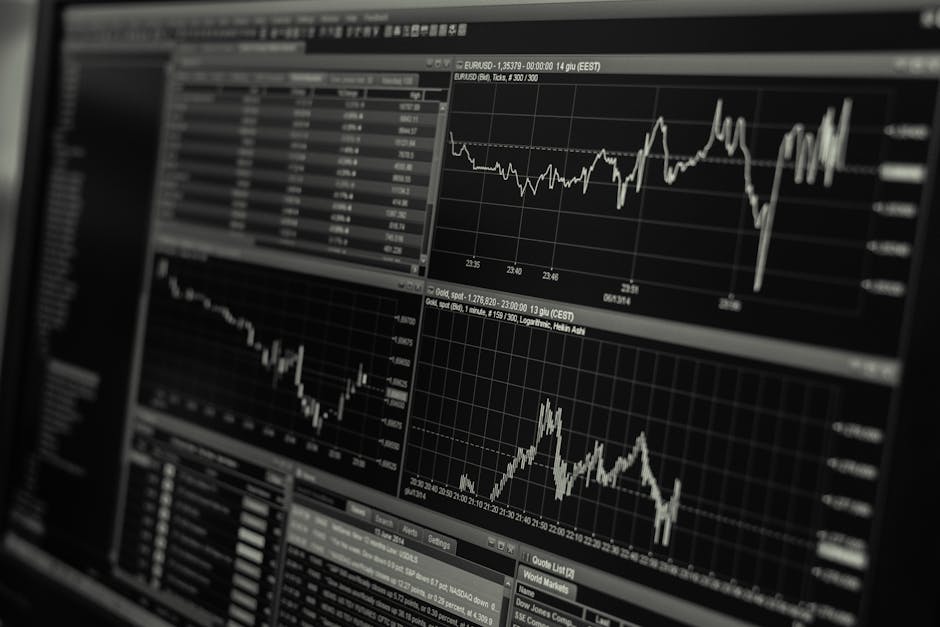 Being able to know how or where to invest your money is a very crucial skill. Of course, the idea of investing your money with no security and guarantee is very terrifying. As such, you may want to invest in the stock market.
It is 2018 people. Throw your fears away when it comes to the stock market. For your information, one of the main benefits of stock market investing is the opportunity to increase and grow your money.
To be able to succeed in this kind of investment, you will need to compensate for a broker. A stockbroker is a middleman between the investing world and yourself. Brokers provide you with the right recommendations and knowledge about the stock market.
However, you still need to know the way around it. Meaning, educate yourself. And if you find the perfect brokerage account, you will be able to build a strong investing foundation and suffice as a long-term portfolio for your strategy and skills.
Follow a Budget
Setting and sticking to a budget will certainly help you put an end to overspending or lacking to have a plan for approaching expenses. You can begin by creating a list of expenses, from the most significant to the insignificant ones.
If the amount of money you are spending (on a monthly basis) is greater than what you earn, then you better start cutting down your expenses. Make sure to check your plan regularly and be sure to follow it completely.
Apply for Health Savings Accounts
Applying for a tax-free health savings account is very important in managing your health care charges today or in the future. A (health savings account) HSA is a type of savings account that you can make use of to set money for medical expenses, especially for people registered in a "High-Deductible Health Care Plan."
One of the many benefits of having HSA is that your money can grow or increase if ever you don't use the money for medical expenses. They are controllable and portable, which means you can use it to finance any health-care costs and medical expenses not only today but also in future retirement.
Takeaway
The best time to correct or improve your financial habits is now. Not tomorrow, not in the next day. Start this year with the best version of yourself, financially or emotionally. Reach your goals and make the year easier by imposing and following excellent financial habits.
Take advantage of real estate investing, stock market investing, health savings accounts, and much more this year. Invest in them now and protect your benefits in the future. But, keep in mind that all of them can be significant to your long-term financial plan. So always stay mindful.