The Android smartphones exits in hundreds and you can be confused while choosing a perfect one for you, but here we are for your help and filtered out best. We are talking about Samsung Galaxy Alpha.
The smartphone Galaxy Alpha has 8-core HMP Exynos processor, 2GB RAM and all latest features including supports a dual-frequency Wi-Fi for all popular protocols. The device is able to encode and decode the signal method MIMO 2 × 2, allows you to increase bandwidth. Of course, Alpha supports Bluetooth 4.0. Also, the gadget is able to work with sports accessories with the help of technology Ant +, which is designed for survey data collection and transmission to the group of sensors to the control unit via a secure channel.
Navigation module in the device is able to communicate with satellites GPS and GLONASS.  If talk about the camera, in Alpha Samsung installed the 12MP camera with autofocus and dual LED flash and two-megapixel front camera. With its help, you can call with video and self-portraits even if there is not very good light. Photos are noisy, but the facial features are visible on them quite clearly. The main camera is quite good – about the same as other Galaxy S series phones. With enough light photos comes with saturation, contrast and sharp across the field. The camera focuses quite quickly and accurately – the percentage of defects on the focus is minimal.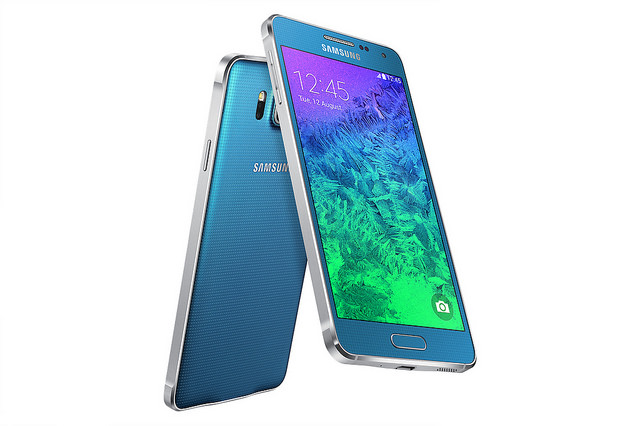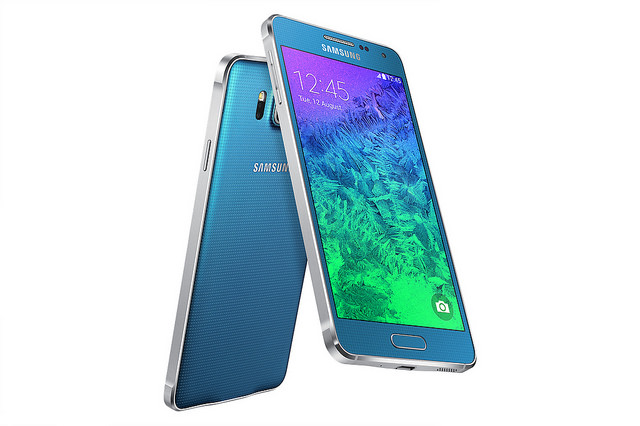 In less favorable conditions for shooting the camera's autofocus works a little slower, but is induced on the subject quite accurately. Under artificial light intensity falls a picture that is to be expected. Detail and contrast are quite decent. Smartphone confidently cope with the shooting of the text in all conditions. Characters legible and understandable effortlessly across the frame. In general, the camera shoots quite decent.
After sawing the characteristics of Samsung Galaxy Alpha, then we frankly puzzled and confused with very small capacity removable battery built – only 7 Wh (1860 mAh, 3.8 V). Where as in Galaxy S5 there is 2800 mAh and in samsung galaxy s7 it could be 3000 mAh according to http://galaxysseven.com/software-battery/. We began to worry: whether the "Alpha" with this battery works independently at least a day, or has to carry a charger? Fortunately, our fears were just fears. In fact, Alpha can give odds to many smartphones on the part of autonomy. For example, in a mode of continuous video playback with included wireless networking device worked for almost eight and a half hours. The result is close to what shows Sony Xperia Z3 Compact, and in fact it has much more battery capacity 2800 mAh.
At moderate, loads Galaxy Alpha easily withstand working day or even a day without charging. Several reasons for that: not too gluttonous AMOLED-display, well-optimized firmware, the availability of energy-efficient cores in the platform and modern process technology system-on-chip, in which the device operates. In standby mode, the energy is practically spent (3% over seven hours), but when you run demanding applications, where the work includes all eight cores, the battery begins to consume much more active. At full charge cycle with the help of a regular charger takes about two and a half hours. But still a good innovation from the end of Samsung and hope to see more as Galaxy Note 5 release date coming closer.