When it comes to owning a period or classic styled property, making updates can be a tight rope walk of options which could ruin the overall look of your traditionally styled home. In many cases, this is made even harder by the addition of a "Listed Building" status for your property.
Timber Windows
The main thing period property owners are usually faced with when improving their homes is the age and condition of their timber windows. Timber windows do not last as well as their modern counterparts and take a lot of maintenance to keep them in tip top condition. Timber windows are usually found in older properties and can give a really nice, classic feel to the property.  The real wood grain is a beautiful look for window frames and even the way timber windows are put together, gives a completely different feel to modern uPVC windows.
It is this style and appearance that makes Timber Windows so popular with period home owners across the world.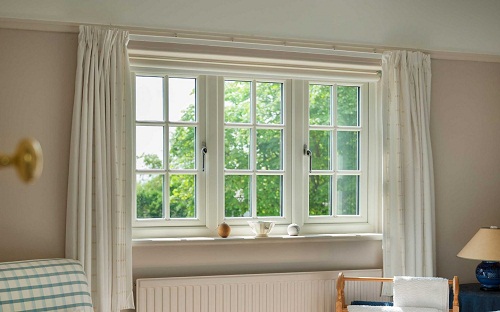 uPVC Heritage Windows
As we mentioned before, timber windows are an expensive item to own.  The wood needs to be treated and painted regularly to ensure the wood has a long life. In many cases, the timber windows can warp leaving gaps in the fitting and allowing cold air in from outside. It is these reasons that many home owners are looking to uPVC heritage windows to get the best of both worlds for their windows.
uPVC Heritage windows are built from modern materials giving them the strong, weather resistant build that's home owners desire. These windows are very low maintenance, with easy to clean frames and no need for regular treating or painting. This can be a great low cost option moving forwards and is one of the main reasons home owners are looking to uPVC over classic timber frames.
Unlike other uPVC windows, heritage windows are designed to look exactly like their timber counterparts. The flush sash windows, with a flush fitting sash, and many woodgrain colours available, in many cases you could not tell the difference between a timber and uPVC frame. Once you add on the range of different glass options and original ironmongery style handles, uPVC heritage windows can be the perfect answer to your replacement window needs.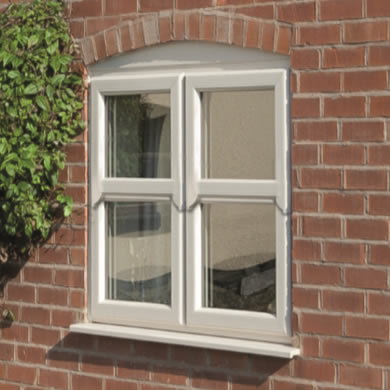 Choosing your windows
It is a difficult decision to make when spending such a large amount of money on something that will change the overall look and style of your home. You need to choose the perfect windows that are both cost effective, long lasting and will blend in with the existing style of your home.
There is no right or wrong answer as to which is better, uPVC heritage windows or Timber windows. The decision just comes down to preference and what suits your home the best.  Shop around and look at some samples of both timber windows and uPVC heritage windows before you make your decision and pick whichever you feel will work best for your home.