Sri Lanka is a solo traveller's paradise country. With so much to do and so much variety, Sri Lanka is the perfect destination for solo travellers to check out its natural beauty. For those who want to escape the 9-to-5 monotony, the island country in South Asia is the place to be. For those thinking about safety and transportation, this tropical isle is one of the politest places in Asia.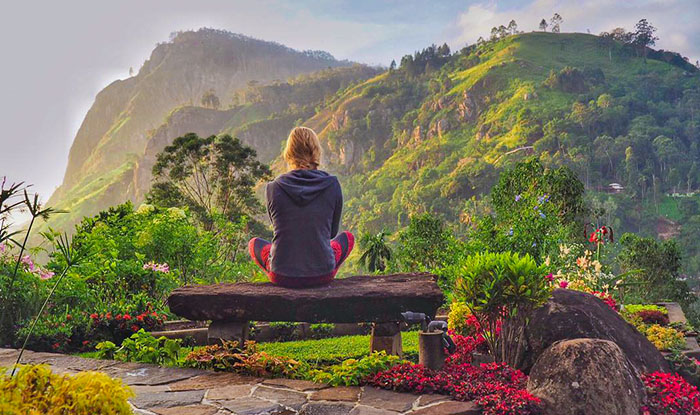 The locals really know how to take care of the tourists here, as they welcome everyone with open hearts. It's a tropical paradise in more ways than one. Here's a quick solo travel itinerary to Sri Lanka:  
Party Hard with Global Travellers:
The Sri Lanka nightlife is second to none, as it is home to some of the hottest clubs and after-hour party scenes. It's better than Goa in many ways and has a wide range of travellers meeting here during the holiday season. You can book a great guest house in Colombo, via Yoho Bed, and hop on over to W Lounge and Rhythm & Blues. The Sri Lankan taste in music is eclectic, which means that everyone is entertained throughout the night.
Visit the Temple of the Tooth relic:
Kandy, is another beautiful city with intense Sri Lanka nightlife. However, the best thing to do at Kandy is to visit the most famous UNESCO World Heritage site, the Sri Dalada Maligawa or the Temple of the Tooth Relic. Built more than a few centuries ago, the golden-roofed temple has Asia's most iconic Buddhist relic – a tooth of Buddha. You can see the gold casket shaped like a dagoba (stupa), which contains a series of six dagoba caskets of diminishing size. Here is where the tooth is safe guarded.
Kelaniya Raja Maha Vihara:
The Stupa, is about 10 kilometres from the main city and is known as the eight wonder of the world by the locals in Sri Lanka. According to the ancient mythology of Mahavamsa, the Buddha visited this sacred land on the 8th year of his enlightenment. The Stupa was said to have been built much before its renovation in 3rd century BC! It's a must see, and you can take a quick drive from any guest house in Colombo, as its not too far away.  
Dambulla Cave Temple:
It's one of the largest temples in Sri Lanka, and serves as a cave where you can find numerous Buddha statues, paintings and wall art. The ceilings tell a story of time immemorial and have some of the most beautiful architecture that you can find in Sri Lanka. Truly a connoisseur's delight, the cave temple has many tales that solo travellers can learn from on their own personal journeys.