Beautifully painted nails are the new trend in the girls's fashion. Every girl nowadays prefers  beautiful nails by taking regular manicures. After Manicure there is something more that is a new technique for having gorgeous nails that is the nail extensions.

But there are some questions that strikes into everyone's head-What are these all about? What is the difference among them? Which one should you opt for?
Do you want to get new nails but aren't really sure what is it really about? Don't worry we are here to get you out of this confusion. So we will present you a beginner's guide to the Nail world focussing on the difference between gel, shellac and acrylic nails highlighting their pros and cons.
1.Shellac
First let's talk about Shellac. Shellac is particularly a mixture of Gel and Nail paint. This mixture is then applied to the nails as a nail polish preferably cnd shellac nail polish. This comes in various colours, patterns and types.
This is a kind of nail polish that makes your nails attractive. To go further let me inform you that this is not a nail extension but just a nail polish application. Shellac should be your preference if you want naturally stronger nails as it aids in making your nails healthier and stronger. Being a hybrid component, Shellac can be differentiated from other nail polishes on this behalf that it it is a half nail polish and half gel. The application process of Shellac is same as any other nail polish. After the application of Cnd Shellac nail polish, the nails will be kept under UV light to dry the paint which would take not more than 5 mins.
2.Acrylic Nails
Acrylic nails are simulated nails produced using a mix of a fluid monomer and a powder polymer. In this category, an artificial nail is created on the natural nail of the person. An artificial nail is placed on the tip of the nail and not on the whole base of the nail. Then, it is attached to the natural nail with the help of a glue.
Acrylic nails are transparent in colour so any kind of nail polish or nail art can be done over them. But these nails also need proper care to make them last longer.
3.Gel Nails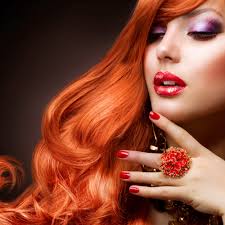 Gel Nails are the most popular kind of Nails these days. There is a proper process of application of Gel nails which is divided into 3 stages i.e base coat, polish colour, top coat. As in the application process of Acrylic nails, after application of these nails they are also kept under the UV light to make them hard. They are thinner than Acrylic nails.
So, as you now know the differences, get a stunning manicure done and flaunt those beautiful nails!