Everybody wants to have skin that's eternally clear and smooth like a baby's bottom. And by everyone, that includes men. These days, society no longer frowns upon men who like to take care of themselves. In fact, if you happen to win the genetic lottery and enhance it with good grooming, society actually rewards you, whether you like it or not.
This reality is no more prevalent than in a country like South Korea, the land of top-notch skin care products. But are all those Korean beauty products also designed for use by men?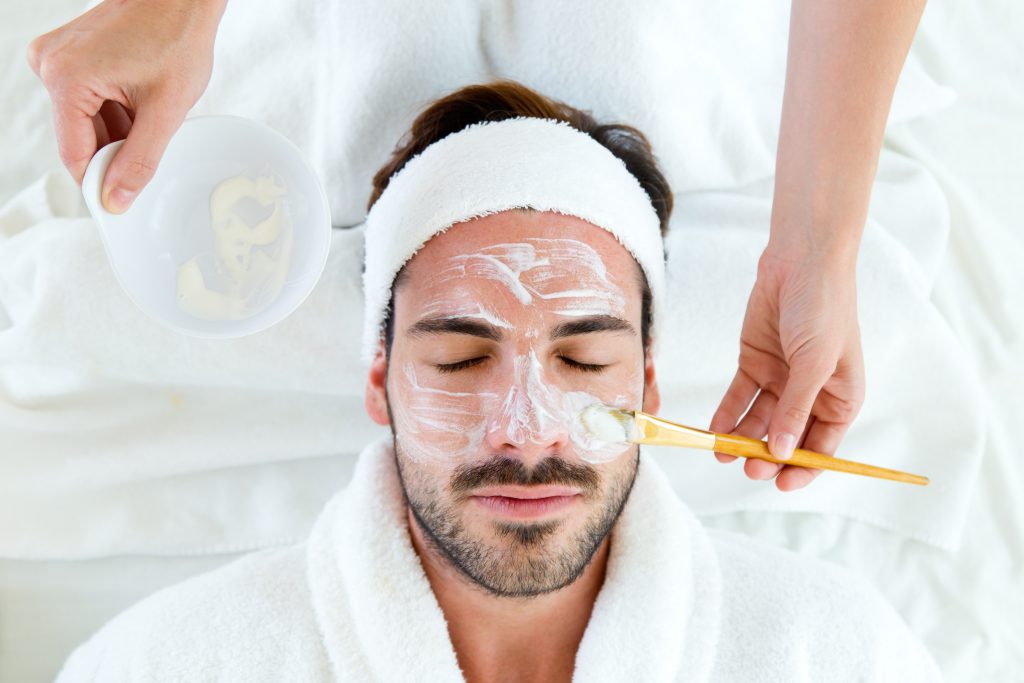 Gender-Neutral Marketing
Korean beauty products are globally gaining recognition as high-quality, affordable alternatives to Western brands. Understandably, most of their marketing campaigns still target women, but the trend is growing in a different direction. Brands are now going for more gender-neutral packaging to cover an increasingly diverse market with an equally increasing diversity of genders.
Case in point: the hottest skin care brand that's making the rounds in the beauty blogosphere, COSRX. Beauty bloggers and vloggers have been swearing by their simple but effective formulas. But that's not the only reason this brand is generating interest online. Mr. Rx, the company's cute dad-bod trotting mascot with dainty feet, is certainly propelling the brand to cult-like status, achieved only through organic and viral means.
Certainly, packaging plays a big role in marketing skincare and cosmetics. Men would naturally stay away from pink and cute packaging that are deemed too feminine and not for them; when in fact, most skin care and cosmetics can be used for all sexes. Skin is skin, after all, no matter who's wearing it.
K-Pop Skin Care Endorsers
Introducing Korean cosmetic and skincare brands to Korean, Asian, and even Western consumers often fall on the shoulders of celebrity endorsers. Successful ad campaigns sometimes feature another famous Korean export to the world—K-pop.
K-pop divas and idols with their immaculately bright and youthful complexions are the perfect models to endorse skincare and cosmetics. And while the beauty market is still predominantly female, more and more male K-pop idols are showing men that skin care is also about them and their needs.
The Saem, for one, is endorsed by one of Korea's most popular boy bands, Shinee. The same boyband endorsed Etude House, a brand that's mostly associated with tweeners and teen girls than men. Both brands have their own line of skin care for men, but it would be a hard sell without these male celebrity endorsers highlighting that fact.
Riding the K-Drama Wave
It's not just K-pop stars that share this lucrative piece of the beauty industry pie. Heartthrobs from K-dramas are also tapped to endorse Korean beauty brands. In being open about their skincare routine and even what makeup they use, they allow men to be comfortable about their own skincare regimens and grooming rituals.
The best example is actor Lee Min Ho. He's not only considered to be one of the top actors in the industry—he has so many endorsement deals, it warrants a top ten list. Included in this list is Etude, which he signed in 2009. Lee Min Ho is not shy about talking beauty routines in interviews, making him relatable to other men.
So what do women think about men interested in beauty products? One would think women should celebrate this increasing inclusiveness of the skincare and cosmetics industry. Men in their lives no longer have to "borrow" their stuff for grooming. They can finally buy their own products—and women can even do the borrowing, for a change.