Heart is one of the vital organs in the body and this cannot be denied by anyone. The word 'heart attack' still gives the jitters even in the days of modern medicine. This is why starting from a very young age itself people are recommended to start paying visit to the cardiologists and to keep heart functioning well all life.
Dr. Lowell I Gerber is a cardiologist who has been doing the same and has been helping people come out of various heart conditions like heart murmurs, heart attacks, coronary heart disease and even other problems pertaining to hypertension. A cardiologist has to be very skilled and it is always recommended to seek only experts like Dr. Gerber since he has researched a lot apart from curing or treating people's heart conditions.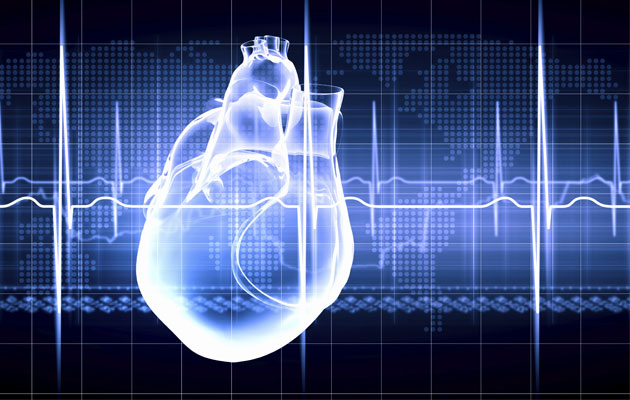 Skill and Illustrious Career:
As cardiologist, one cannot have little bit of knowledge alone because, heart is very sensitive and needs great care and caution. Dr. Lowell I Gerber for instance, has got that dexterity at handling sensitive heart conditions, and he has the experience of curing many heart related ailments.
Dr. Gerber is from Chicago, Illinois, where he passed graduation and got master's degree in physiology of exercise. He went on to pursue medicine from Stritch School of Medicine from Loyola University, Marywood, Illinois. He then went on to do a fellowship in Pathology from Stritch School of Medicine. More education and research followed this and he took up residency in Internal Medicine and fellowship in Cardiology from the University Of South Florida College Of Medicine in Tampa.
The field of education and medical science is something that would need a lot of serious studies and even updated knowledge has to be there. Since, heart is a primary organ that keeps everyone alive, it should be taken care of by everyone and the doctor who specializes in heart and coronary diseases, should not even try to ignore it.
Updated knowledge in this field means adapting latest in interventional cardiology, which Dr. Gerber has practiced. Preventative medicine in this field is essential and as a cardiologist, he has practiced that in Utah's Preventive Medicine Center.
Helping Patients with Preventive Medicine:
Patients might come up with proactive preventive medicine and has combined bariatric medicine with which he is today able to help scores of families to overcome any kind of heart disease by detecting it earlier itself.
It is true that any health problem if detected earlier then it shall be able to cure the disease better and faster than ever. Many people ignore the preliminary signs of heart diseases and might end up risking their life by letting their heart problems undetected.
A visit or a consultation with Dr. Lowell I Gerber who is also a Diplomate in the American Board of Internal Medicine Subspecialty Board of Cardiovascular Disease, Subspecialty Nuclear Cardiology and Subspecialty Interventional Cardiology and Cardiovascular Computed Tomography would do you good.
Do not ignore the slight signs of chest pain or breathlessness and do take care of the heart.