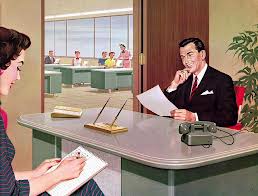 Arrive early to a job interview and you can create a positive impression on hiring managers, perhaps even push yourself to the front of a pool of job candidates employers are considering to onboard for a specific role. However, if you're going on dozens of interviews, you could get your dates or times mixed up and miss an important job interview, costing yourself a quality paying job.
Imagine missing two to three job interview appointments a week. You could end up spinning your wheels and looking work for a year or longer, all because you keep missing appointments. As tough as this scenario is, the results are worse if you're a business leader whose sales team keeps missing appointments with potential leads.
When your business was small, consisting of less than a dozen employees and 100 or fewer customers, you could hire one to two assistants to reach out to potential sales leads to schedule appointments between them and one of your experienced sales managers. Now that your business has grown, relying on manual appointment setting services could become a liability.
But it's not enough to simply have professional appointment setting services. To get the most out of appointment setting services, there are key points to consider. For example, Intelliverse offers appointment setting services identify the filters of ideal prospects. The firm also meets with its business clients to define goals and expectations and to confirm marketing and sales objectives.
Lower stress, more confirmed sales lead meetings and increased follow-up rates are benefits you can gain from these services. You might not be able to put a price on these benefits. Business2Community shares that, "B2B appointment setting campaigns can be a very stressful activity, especially if you are dealing with a myriad of things, like production of wares and management of your people."
To get more out of appointment setting, you also must consider your potential sales leads as people, not as pockets of revenue. This means, you direct professionals who manage your appointment setting services to address potential leads by their first name or by the proper salutation followed by their last name. While addressing potential leads personally, continue to focus on the results you want to gain from the interactions.
Before contracting with firms that specialize in appointment setting, take the time to educate these professionals about your business. Give them a basic understanding of the industry your business operates in. Introduce them to your senior management team, even if only on paper. Also, make sure that appointment setting professionals are familiar with your products or services. It's important that these professionals can answer questions potential sales leads make while they're on the telephone with them, finalizing future meetings with one of your sales managers.
If you train your sales team how to approach certain potential sales leads, you can reduce the numbers of errors they make while communicating with these people. Also, if needed, register members of your sales team for B2B telemarketing courses. The more experienced your sales team, the more confident they will be when connecting with potential leads. Absent this confidence, your sales team could spend more time repeating facts about your products or services and mumbling more than they do closing deals.
Sources:
http://www.intelliverse.com/services/appoinment-setting.shtml
http://www.business2community.com/b2b-marketing/b2b-appointment-setting-services-0706270#!qiBxR