WLtoys have come up with its RC air plane model F949 that has become a recent craze for many of the kids. If your kid is someone who is in love with simulation games, then it is the time to make him or her experience with a demo airplane that he or she can fly in real with the help of a remote control. The plane is available now online so that you can order it and can get delivered home with convenience.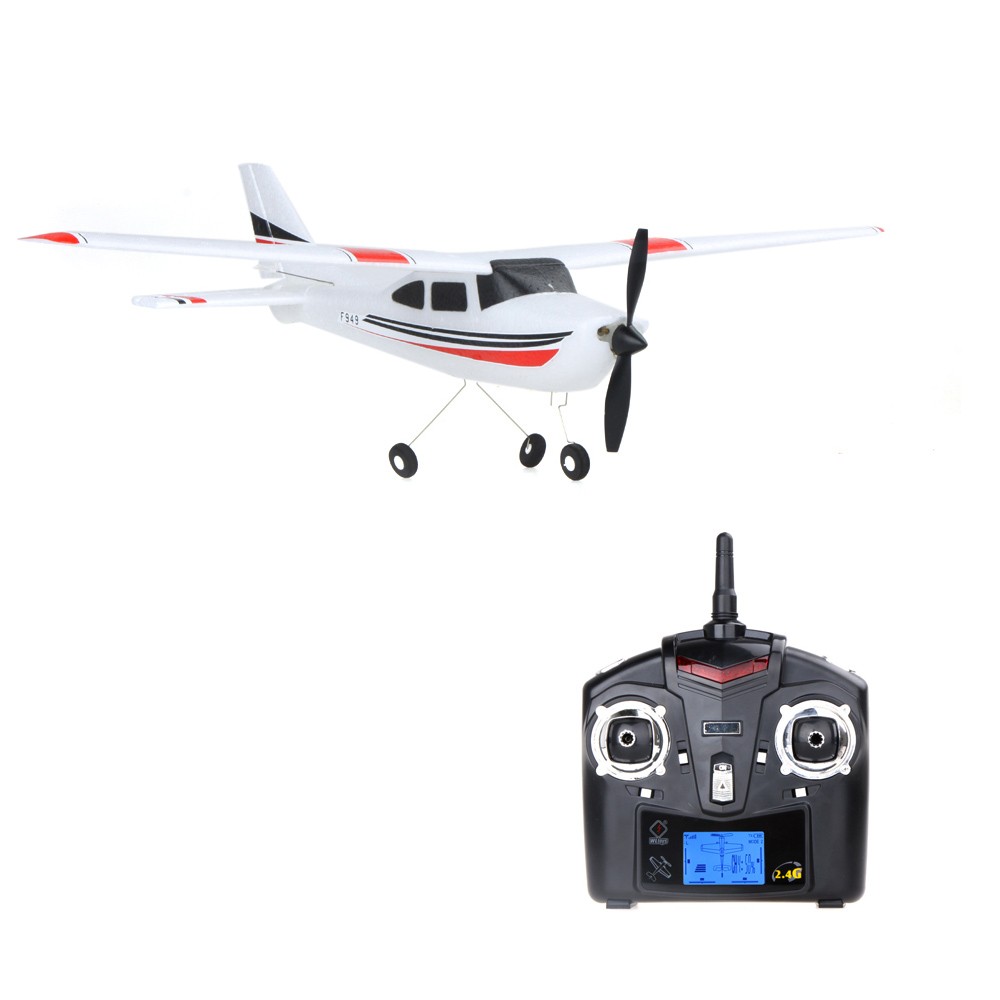 Description Of The Toy
WLtoys Airplane model F949 offers you with almost 25 minutes flight time with a charging time of 60 minutes. The plane is measured at a dimension of 500x393x192mm and weighs about 58 grams when it is flying. It has 3 motor combinations and the maximum distance that can be there in between the airplane and the remote control is of 200m.
Of course, with such amazing specifications, the airplane is a must buy for many. But it has to be taken care of that the toy is meant for kids who are above 14 years of age.
Features Of The Toy
WLtoys Airplane thus is one of the best airplane toys available in the market by now. The RC air plane is in demand for a huge number of amazing features that are displayed.
The design of the toy is based on the real plane of Cessna 182, thus it gives it a cool appearance
The 3 combinations of coreless motors offer it a strong drive
The toy is made up of EPP material that makes it flexible and also resistant to many breakage factors
Your kids can even fly the RC airplane sitting indoor as the remote control has a range of about 200m,
The operation of the toy is easy and so even the beginners can handle it smoothly
Various functions are easily accessible such as 360 degree rotation, loops, spiral movement, Rudder adjustment and many others.
What Is In The Package?
The toy WLtoys Airplane is easily available now online so that you can order it and get it delivered home. Some of the important parts that the package has while buying the product online are:
One airplane toy,
One Li-Po battery for the airplane toy,
One propeller,
One USB charger for the toy to charge
One transmitter,
One screwdriver for opening up the toy for battery and other needs.
The RC air plane toy comes along in a colorful package so that you can gift it to your kid on his or her birthday. Also the package consists of a user manual that can be helpful in a number of ways such as learning about the operations, about how to fix any problem and many others.
Flying an airplane has always been a fascination for many of the kids. WLtoys tries to fulfill this fascination with the airplane toy model F949. The toy is not only available online with so many features but also at a good price.