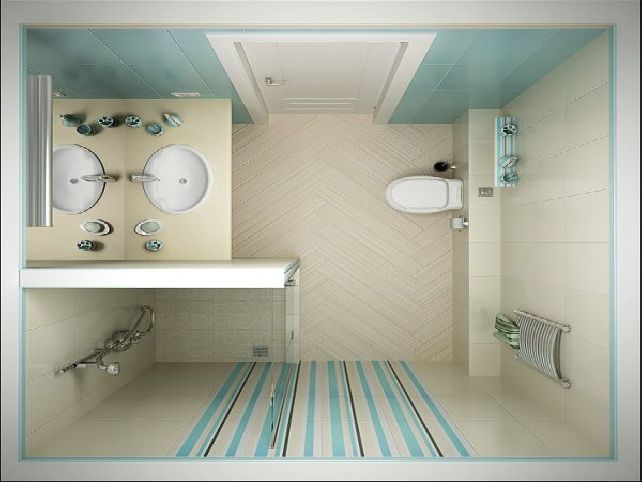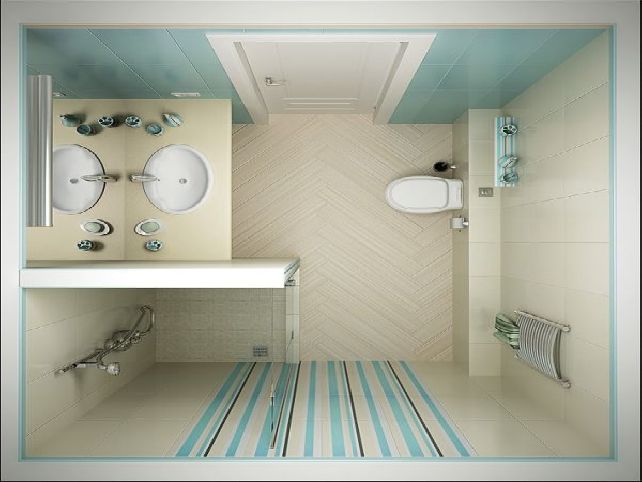 If your house has small bathroom it doesn't mean that you can't create a big impact with these top tips on how to make the most out of the space you have.
For a stylish small bathroom use a soothing neutral palette to open up the space. Light reflecting colours such as whites, beiges and greys will work in harmony to give the illusion of space.
Free up floor space by opting for a minimalist approach. Instead of floor storageoptions go for wall mounted shelving units and cupboards. Even a wall mounted sink will make your smaller bathroom feel bigger.
Clashing prints can give a unique look to a smaller space. Using soft furnishings such as rugs, curtains and even shower curtains create a vibrant design with clashing patterns.
Mixed textures can also work wonders in a small bathroom. Simple walls with a textured back splash or patterned floor will create hot spots to focus visitor's attention.
Work cleverly with colour. In a small space with a neutral palette, pops of colour in the form of soft furnishings, flowers and other decorative items will really stand out!
Utilise a feature wall to help you add depth to a narrow bathroom. This could be in terms of colour, texture or even tiling.
Larger tiles make a smaller bathroom feel larger especially when used as flooring. Avoid using small, dark coloured tiles as this will only add to a feeling of crowdedness.
Choose a smaller bathtub. There are now so many options available in terms of bathroom fixtures that you are able to choose smaller items to help you maximise the space available to you.
Removing doors is space enhancing, particularly in smaller areas. If you have in-built airing cupboards take away the doors and arrange the contents into an eye-catching display that works for both storage and decorative purposes.
What are your tips for decorating a rooms with limited space?