Introduction to G-Suite

In the words of Google itself, G – Suite is "A set of intelligent apps including Gmail, Docs, Drive and Calendar to connect the people in your company, no matter where in the world they are."
In simple words, G – Suite is a collective package of Google Apps that one would require for their business to function smoothly. These include:
Gmail – Email Service from Google
Google Drive – Google's own Cloud
Google Calendar – Online Calendar to mark activities
Google Docs – Web-based application in which documents can be created, edited and stored online.
Google Sheets – Web-based application in which spreadsheets can be created, edited and stored online.
Google Hangout – Text/Video chat or call communication service.
and a lot more. To get all this, all you need is a G-Suite account for their business / professional domain name.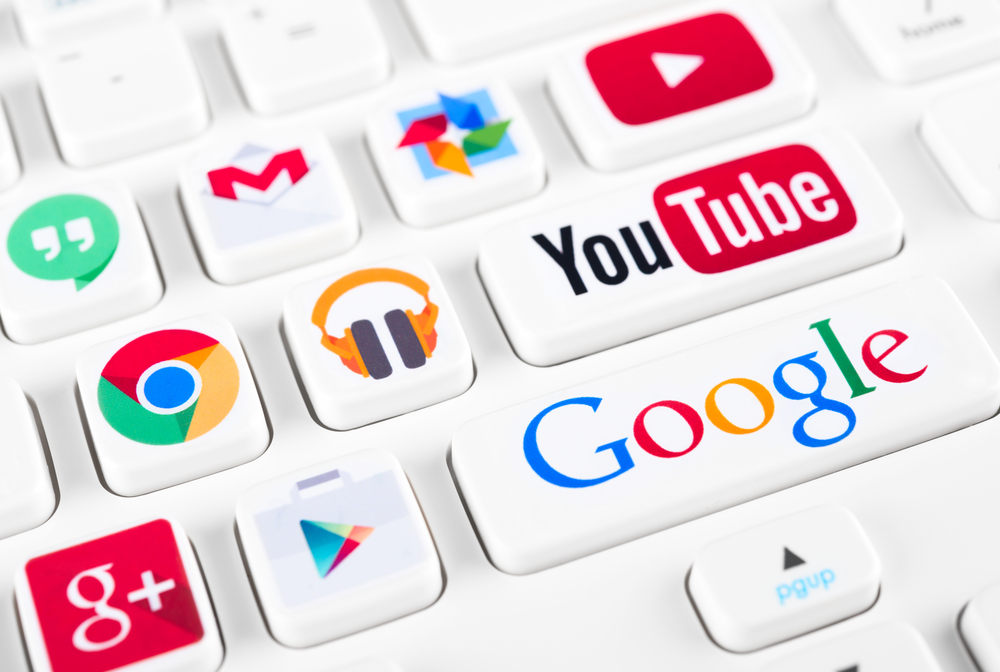 Features of G-Suite

Connect: G – Suite helps you stay connected to your clients wherever you may be based – Google business email, chat interface, video conferencing. All this is possible with just a single G-Suite package and you need not use multiple apps for them.
Access: Storing, accessing and sharing data has never been more easier. Using Google Drive in G-Suite you can store all your data in one place and access it anytime, anywhere. It is your own cloud storage on the go.
Create: Now you need not install external software to create and maintain documents and sheets. Google provides its own, Google docs, sheets, powerpoint, forms and more. Create documents from anywhere and share it with your teammates and clients or you can even work on the same sheet together simultaneously.
Control: Security is of the utmost importance. G-Suite helps you manage and secure your business with just one easy login. Admin control offers a two-step verification process to enhance the security of your business, keeping your data secure.
Why choose G- Suite for your Business
As opposed to the regular Google Apps, G-suite costs you some amount so why should you upgrade to G-Suite when the free version of the apps in the package are available? Here is a 6 pointer list that effectively lists down the why of G-Suite:
Storage: G-Suite provides 30GB of storage, that's more than the average provided in free across all the Google apps that are powered by Google's Cloud platform.
Uptime: G-Suite gives you a 99.9% Uptime guarantee and is hardly ever down, so that your business is never down.
Email: All Google powered apps are supported by all mobile operating systems. So you can always switch to mobile apps and do your work even when you're not in your workplace. Also, your google business emails are customised as per your domain name as opposed to regular '@gmail.com' Example: [email protected]
Security: Security is very important to any business. G-Suite's administrative control provides strong encryption and a two-step verification process for enhanced security over the internet.
Support: The support provided by Google is 24/7, and help is available whenever need be.
Advertising: One of the most favoured feature of choosing G-Suite is the absence of advertisement. This doesn't distract your workmates and your team performs well, in turn your business.
Pros and Cons
With every application/software there are some pros and cons associated with it. Here are 3 Pros and Cons of G-Suite
Pros:
Powerful Spam Filter: Spam is  always troublesome and can overfill your inbox. Setting up your google business email account with G-Suite ensures that your spam is reduced, as it has good spam filters.
Easy Setup: Setting up G-Suite is fairly simple with stepwise detailed instructions for a hassle free setup.
Class leading Search: If your inbox is in use for a long amount of time, chances are you have a lot of emails, finding data can be a problem. But with G-Suite searching is easier and data as far as 2-3 years can be found easily, as long as it hasn't been deleted.
Cons:
Business friendly interface: The framework is very much like the normal email and lacks the business friendly administration panel that users get when they choose different email services. All users are simply users with no other distinction.
Internet connectivity requirement : Even though everything is available on the Google drive and accessible anywhere everywhere, say you lose internet connectivity you lose accessibility to everything till you establish the connection back.
Limited Customization options: There are very few add-ons available and customization with respect to changing interfaces and other plugins is simply not possible.
For a small, monthly fee, G-Suite,is a smart and easy solution to adopt for your business as it is simple and hassle free with interoperability with Microsoft Outlook and strong security features and storage.