Planning a weekend getaway from Mumbai or Pune? Then, one of the destinations worth considering is Mahabaleshwar, a serene hill station in the Western Ghats, in the district of Satara. Owing to its beauty and pleasant climate, there was a time when it used to be the summer capital of Bombay province during the British rule. Being located about 231 km from Mumbai and 120 km from Pune, this place has always been a favourite among weekend travellers from these two cities. As a result, hotels in Mahabaleshwar see a lot of bookings for weekends.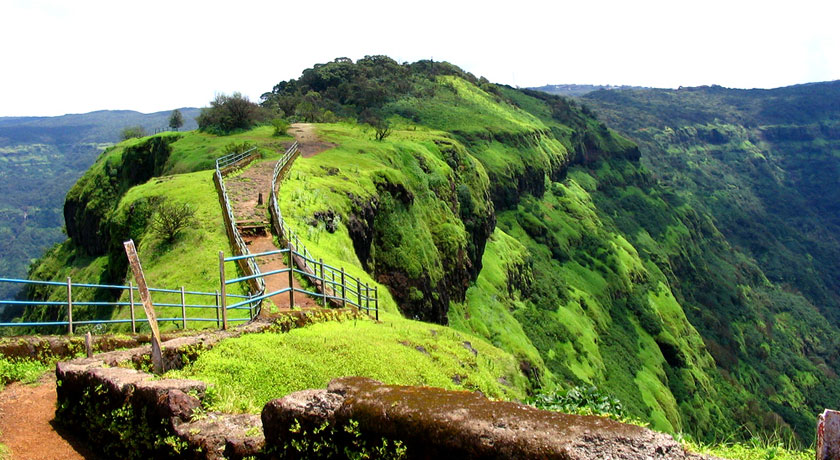 So, if you decide to go on a trip to this mesmerising hill town, then it is better to make your bookings in advance, just to avoid any unnecessary hassles later. There are plenty of hotel options in this hill town but if you wish to spend some quality time amidst nature, then nothing can be better then choosing a resort. Once such resort, which is located in a peaceful, lush green environ is Saj Resort Mahabaleshwar.
Saj Resort: This property is spread over an area of 5 acres and has a peaceful surrounding, which feels simply perfect for a relaxing and rejuvenating holiday. It has 78 fully furnished rooms that are categorised as Luxury Room, Cottages and Luxury Room with Balcony. Each of these spacious rooms has a cosy feel to it and feature comfortable beds, with other modern amenities for the comfort of guests. The attached balconies in the Luxury Room with Balcony category offer great, panoramic views of the lushness and mountains. There are a few cottages at the property that feature a private sit-out garden.
Royal Garden, Amantran Restaurant and Cafe Petunia are the three places at Saj Resort Mahabaleshwar, where guests can relish delicacies from different cuisines. Royal Garden is an open-air restaurant, where multi-cuisine fare can be enjoyed along with live entertainment. On the other hand, Amantran Restaurant offers pure vegetarian, Rajasthani and Gujarati thalis for lunch. Cafe Petunia has an open-air theme, and it offers an a la carte dining.
There are a number of facilities at the property, keeping in mind the different requirements of the guests. For its young guests, it has a children park, which features slides, seesaws and much more. To meet the wellness needs of its guests, the resort has a recreation centre, Vyom Spa and a gymnasium, which features high-quality exercising equipment.
The property also houses a state-of-the-art banquet hall, where conferences, seminars and business meetings are successfully organised. It also has an outdoor space, where weddings and other social functions are held.
Things to See and Do in Mahabaleshwar: This hill station is famous for its vantage points that command scintillating views of the UNESCO-listed Western Ghats. Some of the worth-exploring vantage points in this place are Arthur Seat Point, Kate Point, Elephant Point and 3 Monkey Point. Lingmala Waterfalls and Venna Lake are two of the most visited attractions of this hill station. Pratapgad Fort, which was built by Chhatrapati Shivaji, is also an important attraction and so is Krishnabai Temple.
How to Reach: This hill town is well connected to Mumbai and Pune by road with regular buses available till here from these cities. The nearest air gateway to this place is Pune Airport, which is approximately 120 m away. An alternate option to this is Chhatrapati Shivaji International Airport, which is around 270 km way. The nearest railway station to this destination is in Satara, which is about 60 km away. Private taxis as well as state-run buses are available from Satara till here.