Welcome this winter with open arms as there are no more blues if you really have to do a winter inspired home interior design. That harsh blowing wind, everything covered with snow and freezing hands ask for a warm soft corner in your home where you can cuddle to enjoy life freely.
What you need is to set a winter inspired home interior design that makes you feel cozy. Hang on the ideas elaborated here for a simple and quick winter inspired home interior design.
1. Play With Wall Colors
Colors are the ultimate source to get a seasonal interior design. Whether summer, spring or winter; colors set the mood for your home making you living and feeling that season. For a winter inspired interior home design, you just need at add few colors and remove those striking bright colors that you love for warmer season. Dark hues like brown, grey, black and maroon are known to add warmth in a home interior.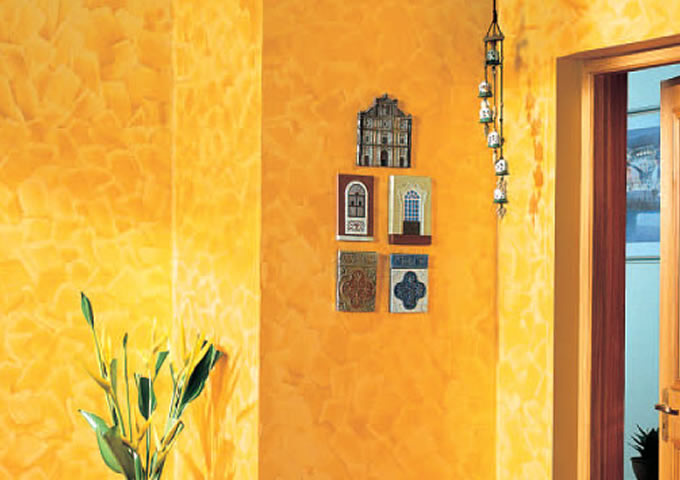 2. Ceiling Detailing
Keep your ceiling look warm but not by adding too much details. You can do so by placing a ceiling mural that includes some wooden craft or carving images. Adding small wood blocks also looks enchanting for a winter inspired ceiling design. If you have heighted ceiling, making them look lower also adds feeling of coziness. You can do so by using ceiling papers.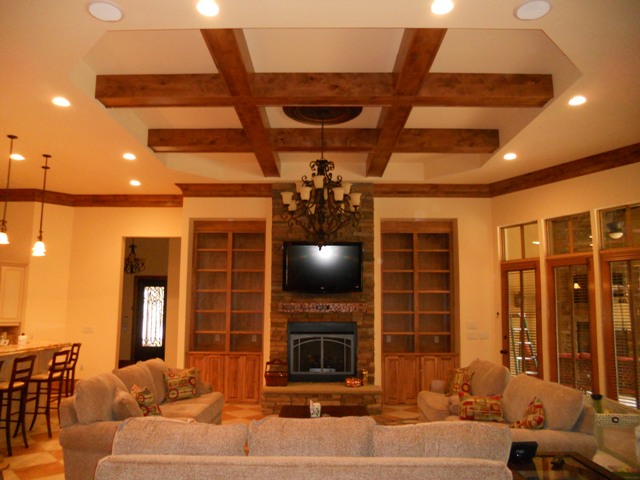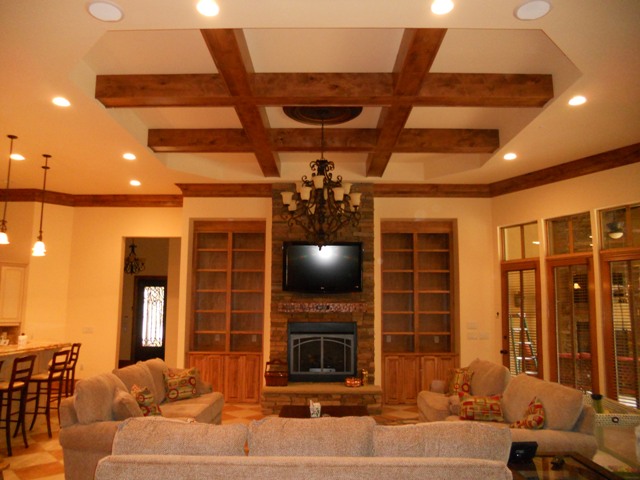 3. Flooring Style
Countries with winter temperature below zero degree keep their home warm by using wooden floor than those marbles or tile floor in hottest countries. Bamboo flooring, hardwood flooring, or cork floor in warm colors and tones of darker brown are known to appeal eyes in winter.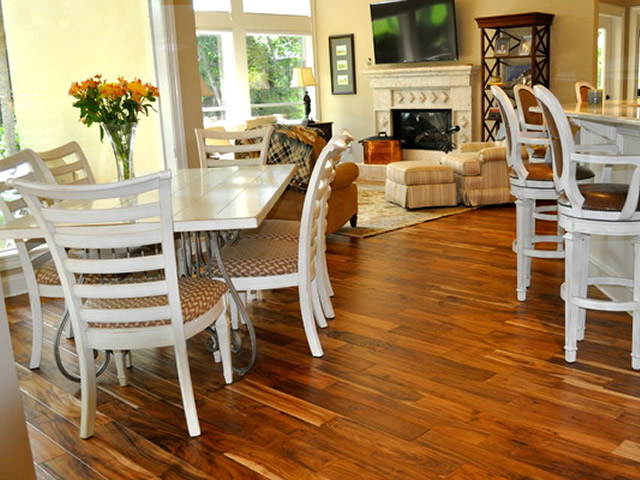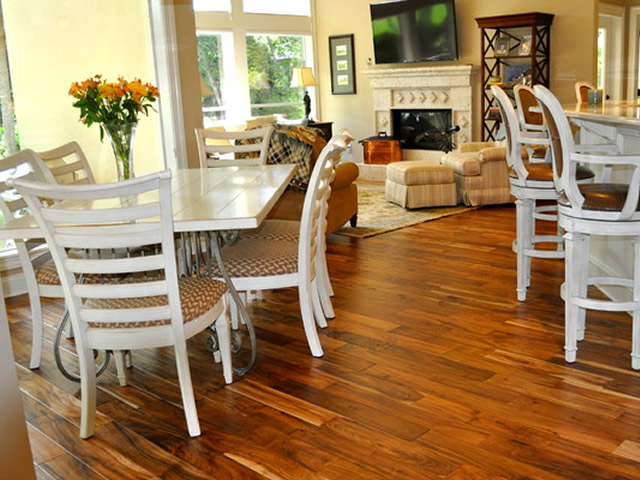 4. Adding Fireplace
Fireplace is the integral part of a winter inspired home. Either traditional or modern interior design, fireplace is always loved to warm up a room. Adding a beautiful wood logs bar above the fireplace or besides it also adds natural wood view. Fireplace are available in traditional design where you have to lit the fire and some with smoke free coal to keep your home warm and smoke free.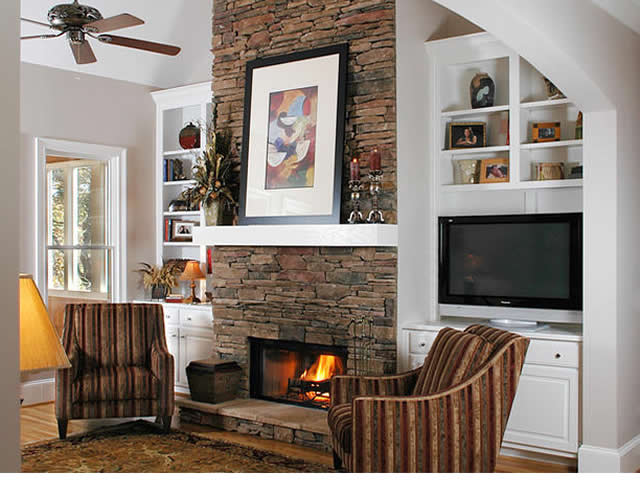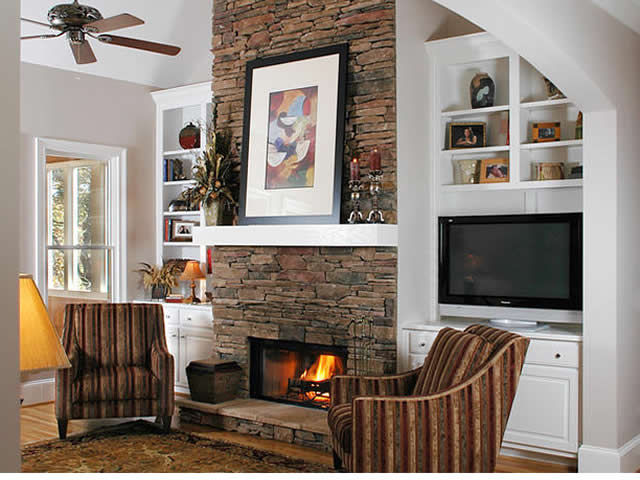 5. Curtains & Cushions
Using variety of warm fabrics for your home interior design is one of the best tip to make it feel hot. Velvet drapes and long curtains are used to conceal your windows to avoid any wind passing through them. It protects your rooms getting cool and also sets an elegant interior design.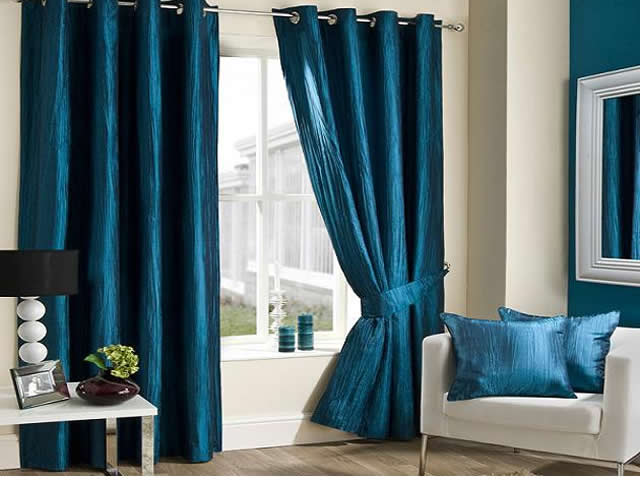 6. Candles & Lanterns
You may have seen that romantic candle light dinner and candles set on tables for Christmas celebration in winter. What makes them inspiring is the traditional use of candles and lanterns. Using candles in your home interior design is not just a way to add warmth but to set an enchanting ambiance in a freezing night.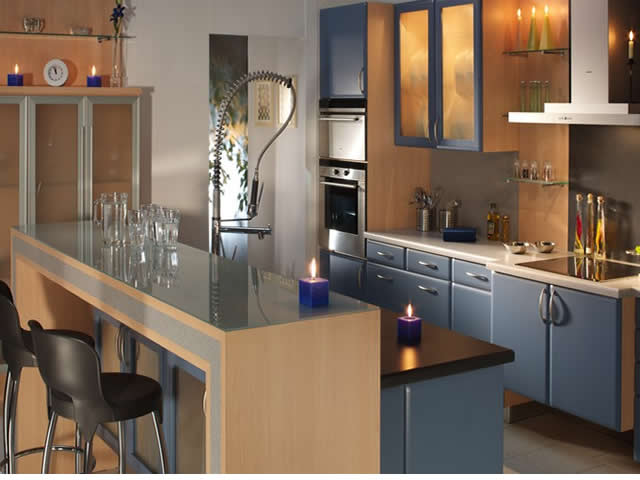 7. Space Filling
Fill your empty spaces with furniture items and accessories to keep them covered. A best way to make a home look warmer is not to leave empty space in bedroom or drawing room. A congested room with more furniture looks warm than a room with no furniture. So you should not worry to place as much furniture there as you like.
This works better for winter season but for gulf countries, you may not find winter season but cold nights. Crux Interiors in Dubai helps you to get a seasonal interior design for your home whether you want to make it cool or look warmer.