As of 1st January 2015 there is going to be a change in law which is estimated to affect 60 percent of commercial properties in the UK. This change prevents machines that run on HCFC R22 from being serviced and refilled per usual requirement. We asked air conditioning company, Breeze Installations, to explain how this could affect your business and how to handle the new laws.
Why are Changes in R22 Legislation being made?
The plan that has been introduced by EU Regulation 1005/2009 rules that to stop future risks of damage to the ozone layer that hydrochlorofluorocarbons are to be phased out. The deadline for this is to phase out completely by 31 December 2014. It is estimated that up to 60% of commercial buildings in the UK still use the HCFC R22.
How are R22 changes going to Affect your Business?
Although it will not be strictly against the law to continue to run any equipment from the day the legislation changes, it is clearly not recommended to leave any equipment not inspected until after the 1 January 2015 cut-off. You will find after this point it will not be possible to service or repair air conditioning units in the event of a breakdown.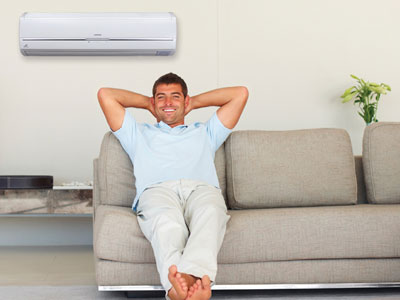 Companies who fail to take action to get their system inspected will find that their systems are unserviceable and could be risking extended break down-time in order to re-modify or install newly purchased equipment from this time.
The laws are very strict and clear surrounding the use of R22, with large penalties for equipment owners and operators who fail to comply with the new laws.
What can you do about it?
If you determine early on whether your air conditioning system contains R22, it will give you plenty of time to make the required changes. In some instances it may be possible to modify the system. Enabling it to use a legally permitted refrigerant. This could be a cost effective and viable alternative to changing the whole system. Though it depends on a wide range of variable which include the age of the machine, the brand, its performance and condition.
We suggest that the best plan of action, in this instance, is to get your site or building surveyed as soon as possible to minimize the effects of this on your building. We are offering site surveys to any businesses or commercial properties who think they may be affected by these new issues.
Find out more about R22 Replacement at Breeze.