Chinese tech giant Xiaomi has sold over 3 million handsets in India so far, since its launch here in July 2014. Redmi Note 2 is reportedly selling like hot cakes in China and India. According to the Chinese technology tipster Leaksfly, Xiaomi plans to launch two additional handsets in November5 Xiaomi Mi Note 2 and Mi5. Xiaomi shows great performance early in the year with the recently formalized its Mi Note and Mi  Note Pro.
Its design and its features still allows you to get an idea of  manufacturer ambitions. The key "Home" is located just below a large screen with very fine edge. Virtually borderless,The rumors also mention the technical features of the product. I must say it is mostly a question of logic here, Xiaomi Mi Note 2 is expected to feature a 5.7-inch screen with a WQHD definition (1440 x 2560 pixels), offering a density of 515 pixels per inch. With an internal memory of 4 GB of RAM, Ans this smartphone will be available in two versions and internal storage capacity 32 or 64GB of storage.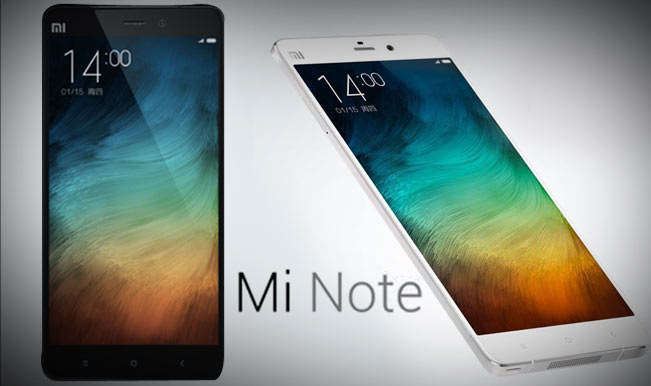 CPU side,  powered by the Qualcomm's highly-anticipated Snapdragon 820 quad-core processor and a Adreno 530 graphics chip. According to the previous leaks It is possible that it might carry a MediaTek Helio X20, But Xiaomi uses Qualcomm Snapdragon 801 for  Mi Note and Qualcomm Snapdragon 810 for Mi  Note Pro. Adreno 530 40%, improving performance and  energy consumption 30% lower compared to previous models. Qualcomm Snapdragon 820, it enhances 35% faster battery charging than its previous releases Qualcomm Snapdragon 808,810. Snapdragon 820 chipset does not have a heat problem. Other noise corridor announces that the graphics chip Adreno 530  be clocked at 650 MHz, a compatibility LPDDR4 with  an encoding capacity 4K @ 60 frames / second, decoding 4K @ 30 frames / second.
Coming to the camera side, a 16 Megapixel rear camera and a 5 megapixel front camera. For battery charge powered by a 3500 mAh battery. Mi Note 2 will have a full metal body, and for connectivity 4G LTE category 10. It will obviously include the smartphone that will run with the overcoat MIUI7 based on Android 6.0 Marshmallow. However, expect more information before drawing any conclusion on the Xiaomi Mi Note 2. Xiaomi's latest mid-range smartphone, Mi 4C, is available in countries, India, UK, US.
Key Specifications of Xiaomi Mi Note 2
Screen:5.7-inch screen with WQHD definition
CPU:Qualcomm Snapdragon 820 SoC
RAM:4 GB
Internal memory: 32 or 64GB of storage
GPU:Adreno 530 graphics
Front Camera:16 Megapixel
Rear Camera:5 megapixel
OS: Android 6.0 Marshmallow