In a brand and market position tussle between Apple and Samsung, a third player is slowly rising. Windows Phones are slowly and steadily gaining popularity in the hearts of the youth with their unique UI and the features of Live Tiles that update automatically to keep users informed and updated.
With more and more number of people preferring a Windows Phone, here are a top few contenders that are worth your money and attention and deliver the best. They're sure to give Android and iOS a run for their money:
Nokia Lumia 830
This is a great offering in the Windows section. It's a neat 5 inch phone with a crisp display thanks to its 720 x 1280 display resolution. The screen comes with a Gorilla Corning 3 protection giving it resistance to scratches. It weighs a mere 150 grams but runs on a powerful 1 GB RAM. Its primary camera is a powerful 10 MP camera with Carl Zeiss optics for crystal clear photographs. It is powered by Windows 8.1 and its chipset is a nifty Qualcomm Snapdragon 801 with a Quad Core 1.2 GHz CPU for seamless integration and running apps.
This is a great phone for its price.
HTC One M8 For Windows
This is another great phone with the best of features. At 160 grams, it offers a 5 inch screen and a sharp 1080 x 1920 display resolution. It runs on a Qualcomm Snapdragon 2.3 GHz processor and a 2 GB RAM. It offers an enormous 32 GB internal memory that can be expanded up to 128 GB so you can easily download large apps and games for nonstop entertainment. It also has a dual 4 MP camera that allows you to capture beautiful photos with geo tagging, face recognition and a host of other features like panorama as well. Be sure to check this phone out!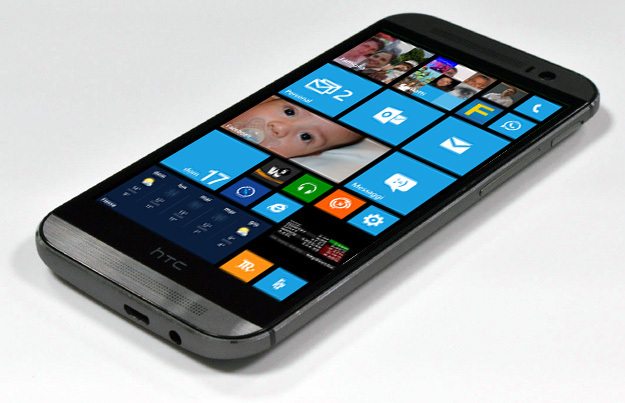 Make use of exclusive Flipkart Coupons to get great deals on Windows Phones and get generous cash back along with hefty discounts to make this one hell of a smart purchase!
Microsoft Lumia 640 XL
This is a biggie. It's a neat 5.7 inch phone with Corning Gorilla Glass 3 protection and a screen resolution of 720 x 1280. It runs on a Qualcomm Snapdragon 400 processor and is powered by a 1 GB RAM. It's primary camera is 13 MP to capture magnificent photos and its secondary camera is 5 MP for the perfect selfies. It's powered with sensors that give it features of an accelerometer, compass and even a sensor core. It comes with 8 GB internal memory which is expandable up to 128 GB. It runs on a 300 mAh battery that should keep you on the go for hours on end without having to worry about the battery life!
Get exclusive deals using paytm coupons to earn great cash back along with the bonus of discounts and offers that make it extremely affordable to own these amazing phones.
Lumia 730 Dual Sim
This smartphone comes in a 4.7 inch screen and gives the benefit of dual sim so you can easily manage contacts and keep your business contacts separate from personal contacts. The phone runs on Qualcomm Snapdragon 400 processor and has a 1.2 GHz CPU. This isn't all; this phone also lets you enjoy the power of a 1 GB RAM and its memory is expandable up to 128 GB. It comes with a 6.7 MP primary camera for perfect photos and its LED flash will light up even the dullest of moments. The camera has built in features of geo tagging, facial recognition and panorama as well. This is a great, light phone that lets you enjoy the Windows UI.

Windows is a great alternative to iOS and Android and if you're tired of the constant war between the two, take the path unknown and get yourself a cool Windows phone that lets you enjoy a host of features and great facilities.