If you want a restful sleep that'll have you waking up bright-eyed and springing out of your stylish bed, then it's imperative that you do your research before you sink into purchasing a mattress. Your quality of sleep depends on finding the right fit!
Mattress Shopping 101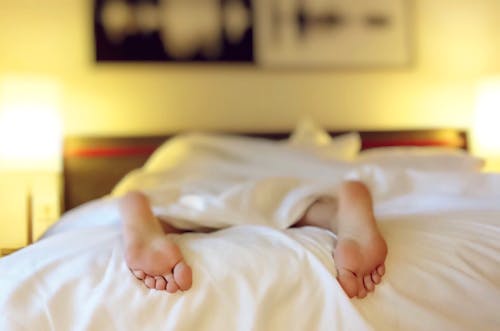 Here's everything you need to know before you go mattress shopping so you can spend wisely, buy quickly and get on your way to enjoying your sweetest sleep ever.
Size Matters
How big your bedroom and do you have the capacity for a king, queen, double, single or California king? Or are you unhappy with how small your present mattress is that you'd like to move up a size? And finally, don't forget about your youngest member of the family, they make wonderful toddler/crib-sized mattresses too!
Sleep Test Guarantee
If at all possible buy a mattress with a 'love it or return it' policy. There's no way of knowing from a brief lie down on a mattress that isn't broken in if it's what you need. One way to ensure you buy the right mattress is to take a snooze at your friends or at a hotel and if you slept like a baby, look into purchasing the same bed.
How Do You Sleep
Believe it or not, whether you sleep on your side, stomach or back – they make a mattress for that. There is no universal fit. It's better to know it upfront so you can navigate the mattress aisle with ease.
Side:

You'll need cushioning and lots of support for your shoulders and hips. Ideally, you'll want a contouring mattress to align your spine and keep you relaxed. The perfect bed for you is memory foam.

Stomach:

You're putting pressure on your spine which can cause spinal issues if you sleep on a soft mattress – so go for the firm. A pocket-spring is ideal, it'll evenly distribute your weight as you catch some zzz's.

Back

: If you sleep on your back, you'll want a medium-firm mattress to help support your spine. Foam mattresses are a good option for you.
Mattress Types
A choice is the name of the game, and like Goldilocks, you'll want the mattress just right for you.
Memory Foam:

Comprised of layers of foam that gradually contours to your body.

Gel

: Built on a memory foam mattress, with a gel layer that dissipates body heat.

Pillow Top

: Built on a coil or innerspring mattress with an added soft top layer.

Innerspring:

Use an internal coil system to distribute weight.

Latex Foam:

Made up of layers of latex foam that's not as dense as memory foam and comes in different firmnesses.

Hybrid:

Usually a merger of innerspring with a foam or pillow top for added comfort.
Back Pain
Back pain can be crippling. Fortunately, there are mattresses tailor-made to alleviate your aches and pains. According to Harvard Medical School, recent studies suggest that if you suffer from chronic lower back pain that a medium-firm mattress will provide the most ergonomic sleep. Soft mattress is too body-hugging and will lead to further suffering.
Get Some Quality Sleep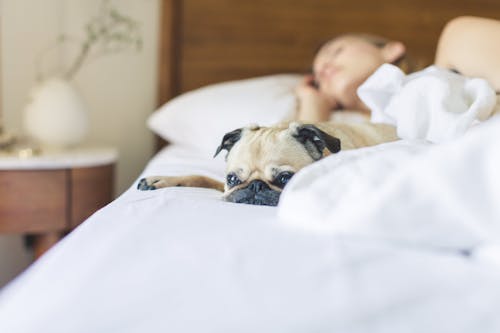 You spent one-third of your life asleep, so make it a pleasurable experience by getting the best sleep you can on the proper mattress with the best designer bedding!