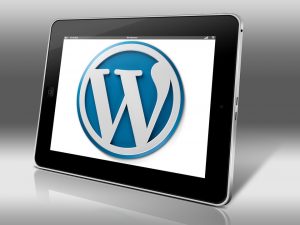 Unless you've lived under a rock for the last 20 years, you know that WordPress has become the leading program to build website. Plugins increases WordPress' effectiveness. Here are the top 5 WordPress plugins for Small Business.
As a Tulsa web designer, much of my business is building websites for small business owners. I use WordPress because it's not only quick and easy, it produces visually appealing websites that rank well with just a little bit of SEO.
So here are my Top 5 Picks for Small Business Plugins for WordPress
Jetpack. This is a free plugin that comes with a lot of one click installs from hosting companies. If you're the type of person (like me) who prefers to upload a clean installation of WordPress via a program like Filezilla, then this won't be included in your package. You'll have to go to their website and download it for free. Jetpack has a lot of features rolled into one plugin. This will save you from having to download multiple plugins. Some of the features that Jetpack include are related posts, SEO, social sharing buttons, stats, improved security and more.
W3 Total Cache. When someone visits your WordPress website, WordPress has to gather a lot of little components in order to show the page correctly. Gathering all these little bits of information takes a little bit of time. A slow loading web page can hurt you. Not only does it turn off visitors, search engines like Google penalizes slower sites. W3 Total Cach saves an html version of your site and renders this saved site to returning visitors. This makes your site much faster. Which in turns makes your visitors happy and search engines happy!
Contact From 7. This plugin does exactly what you think it would do. It creates easy website forms. You can use a variety of forms for different reasons other than to just contact you. This plugin allows you to create a simple contact form or a complex form with multiple data entry points.
Yoast SEO. This is by far the most popular SEO plugin for WordPress. And for good reason. It guides you on how to best SEO optimize your WordPress site. There are custom setting for each page and post as well as for the website in general. You can customize each of your meta description to help each page be unique. It will advise you on the length of your titles and the length of your meta description. Even though Jetpack has an SEO option in it, Yoast is still a better plugin for SEO purposes.
Statcounter. Even though Jetpack has stats, I prefer the Statcounter plugin. I can go to my Statcounter dashboard and look over all my websites and see how they are doing. I can see traffic, unique visitors as well as returning visitors. If I install the Google analytics info, I can see my stats as it concerns Google. And I can do all this without having to log into my WordPress website account. It helps me check my small business seo efforts quickly!
Sure, there are more plugins you could use. Just remember though, the more plugins you use, the longer it takes for WordPress to output a webpage when a visitor comes to your site.