Contentmart. Content relates to information. It may be an article about some trend/topic or it may be content for your website's 'Home' page. It might even be a case study or some story. In short, it's a vast subject. Mart, on the other hand, has a very simple meaning. It simply means a market of some sort. Add both of them together and what do you get? Contentmart.
When you go to the market to buy a commodity, what are the things that influence you? How do you decide which market to go to? Think along the same lines and you will understand why I would prefer Contentmart for all my content needs.
Reason 1: Covers all types of content.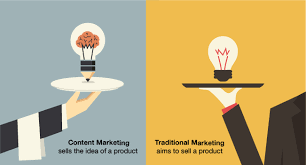 People go to a mega-store to get everything under one roof. Owing to the very same psychological trait of human beings, Contentmart benefits a lot. On Contentmart, there are so many talented freelance writers that, all of one's needs: irrespective of whether it is copy writing or translation, they are all, properly addressed by the writers. What's better like some seasonal products in the market, writers on this platform, definitely aren't seasonal. The demand is always met by more than adequate supply of writers. I could even get a review on Contentmart, if I wanted to! Clients don't even have to pay any commission on their order.
Reason 2: Affordable.
Affordability is a very important aspect that is looked at before deciding a source of content. I look at the price of a fruit before I buy one and I will look at the price of the writer's offers before I select one. Because of the competitiveness among the writers, and the continuous emergence of new talent on the portal, attracting cheap and quality writers is not all that hard. Often there are even instances when, writers bid lower that the money offered on the order, to seem just a little bit more attractive in the eyes of the client. Win-win, pretty much!
Reason 3: Facilitates decision making.
Often one regrets purchasing something. This happens when the product purchased does not necessarily satisfy the demand. Which in-turn is often caused by poor decision making. By providing adequate information about the writers, I can take better decisions with regard to the allocation of orders to the prospective candidates. This saves both: time, as well as energy and overall make one a happier customer.
Reason 4: Reasonable security against fraud.
When doing anything over the internet, one is vary about fraudulent practices. Similarly, when looking for content online, one is equally vary. Fraud is prevalent everywhere. If you feel, you have been tricked, you can always contact the Contentmart team. What's more, for issues such as incomplete or untimely submission, I, as a client, have the right to cancel the order as well. This gives one a considerable amount of control on the order as a whole.
If a review on Contentmart isn't good enough to convince you, go ahead and try it out and for yourself. Maybe, you will then be convinced?